Revolutionizing Recruitment: An Engaging Recruitment
Explore job opportunities, apply with ease, and engage through games for a dynamic hiring experience.
Expertise
Design, Development
Engaged by Pratt & Whitney Singapore HQ, we were requested to develop an APAC Career Recruitment Website. The main purpose of this site is to allow user from various region to apply for job openings.
Catering to our client's goal of an engaging recruitment platform, our team proposed and developed a dynamic website hat not only listed diverse job openings but also allowed interested candidates to apply seamlessly.
Client
Pratt & Whitney APAC Careers
Taking it a step further, we introduced a personality assessment and simulation game, adding an element of engagement and fun to the recruitment journey.
This transformed the recruitment experience, adding excitement and engagement to the process while ensuring efficiency and ease of application.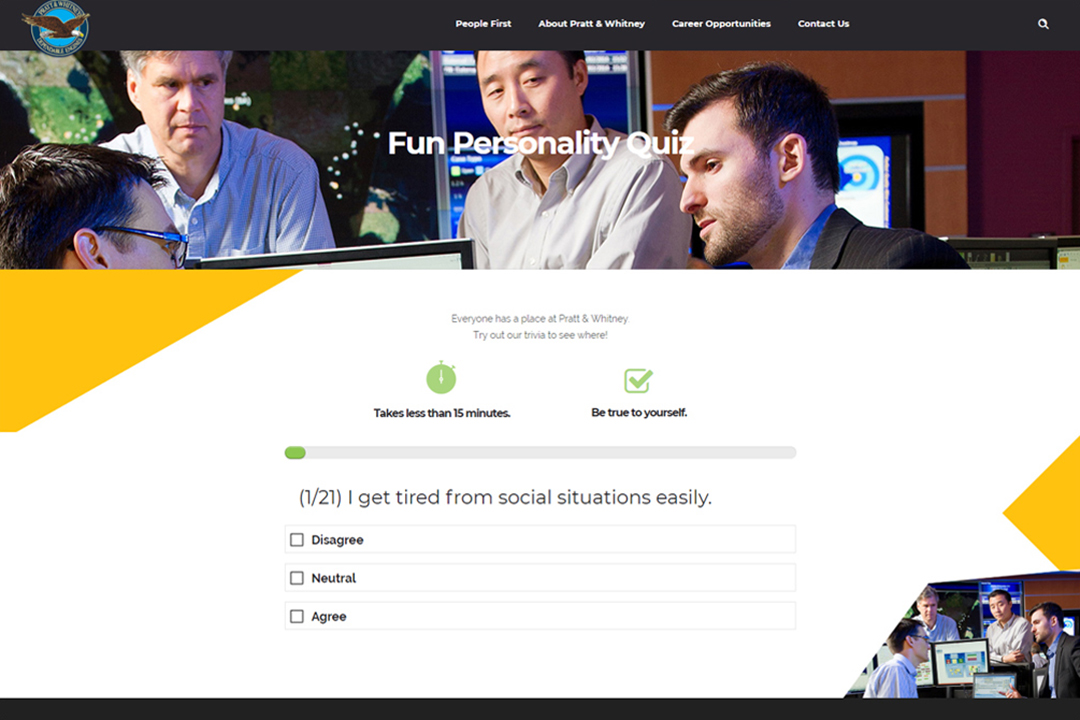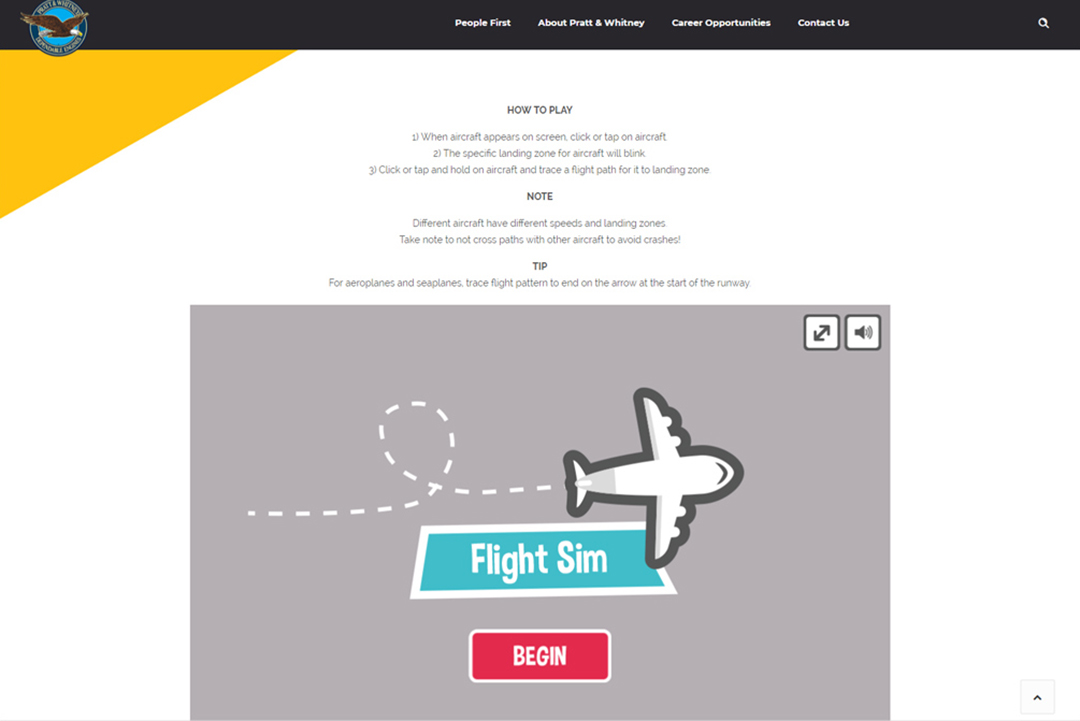 Aimed to offer visitors a quick and comprehensive view of the job role, enabling effortless application and easy sharing with their networks. This streamlined approach ensures an engaging and efficient user experience, encouraging potential candidates to take prompt actions.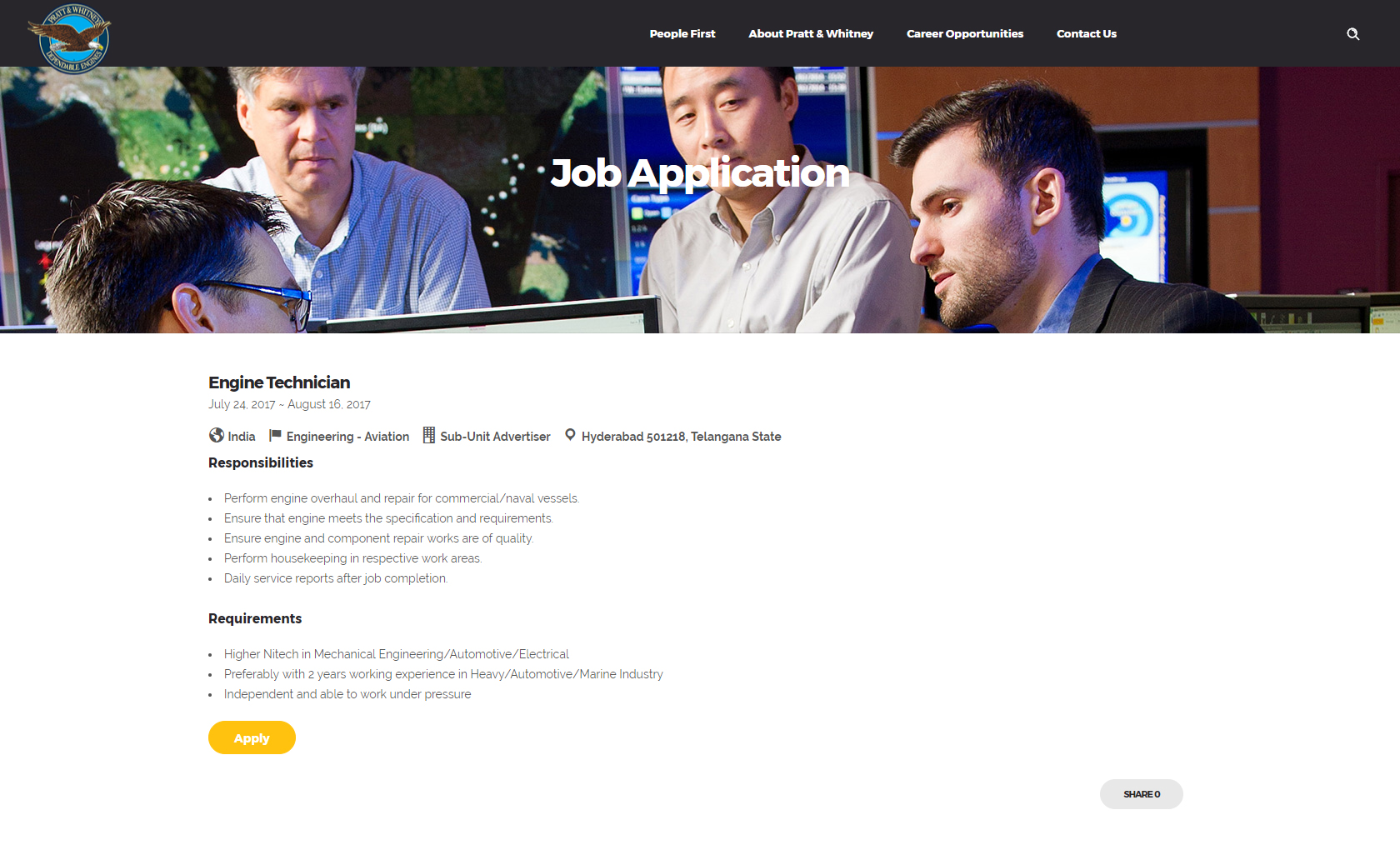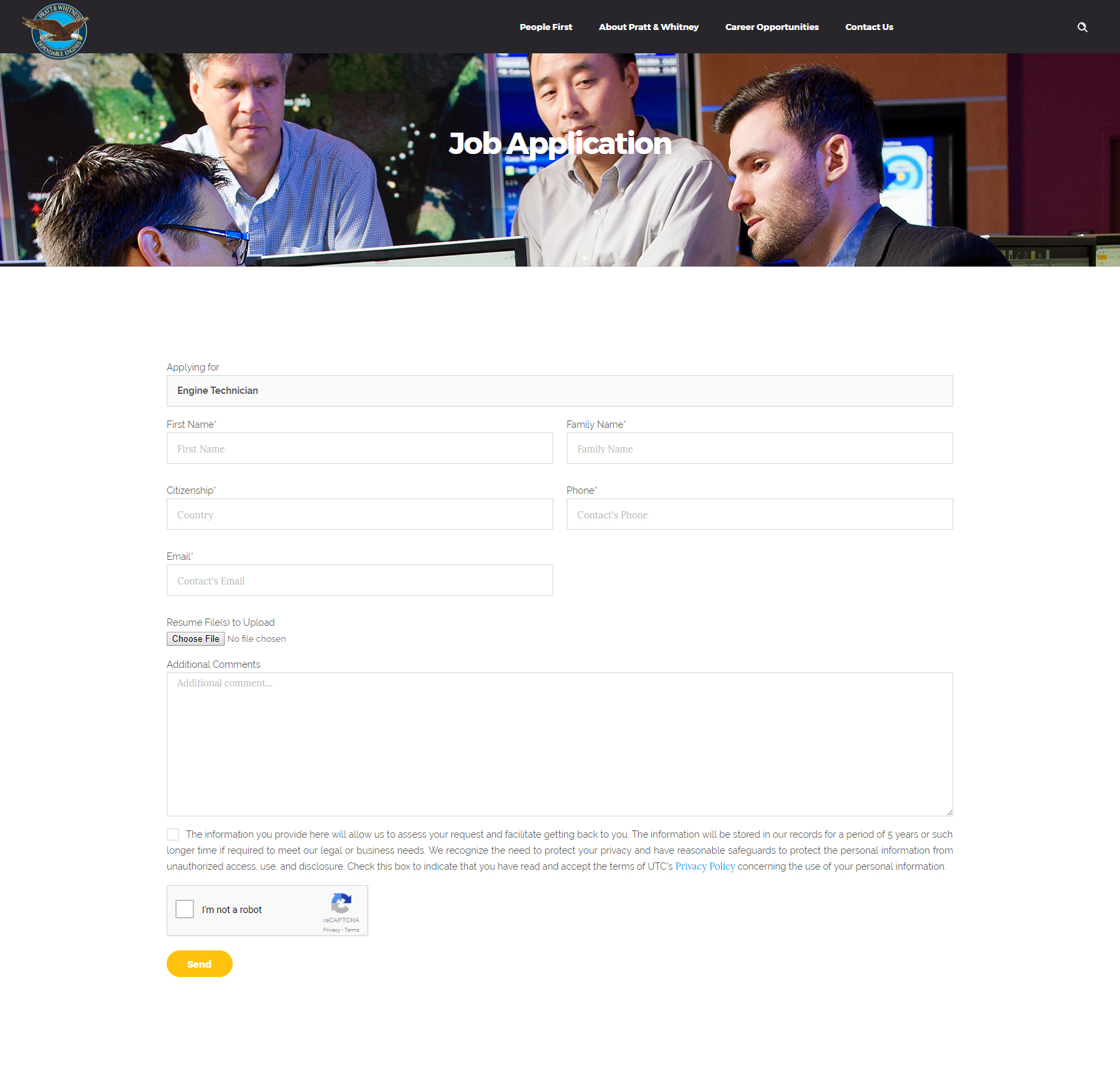 Our project was centered around revolutionizing the recruitment process for our client, aiming to make it engaging, efficient, and informative. The outcome was an innovative platform that didn't just connect candidates with jobs but offered an interactive and insightful experience.