A Gateway to Fueling Opportunities and Information
Explore beyond the pump, uncovering insights that power not just your vehicles, but a sustainable tomorrow.
Expertise
Design, Development
Wiz Werx was engaged by the Singapore Petroleum Company to perform a complete makeover of its website in 2007. SPC was looking to reach a much more ubiquitous target audience for their new vision, and Wiz Werx appropriately redesigned to meet this objective. A second revamp with improved CMS solution was completed in 2015.
The website serves as an all-encompassing platform, providing users with updated fuel prices, station locators, exclusive promotions, and insights into sustainability efforts.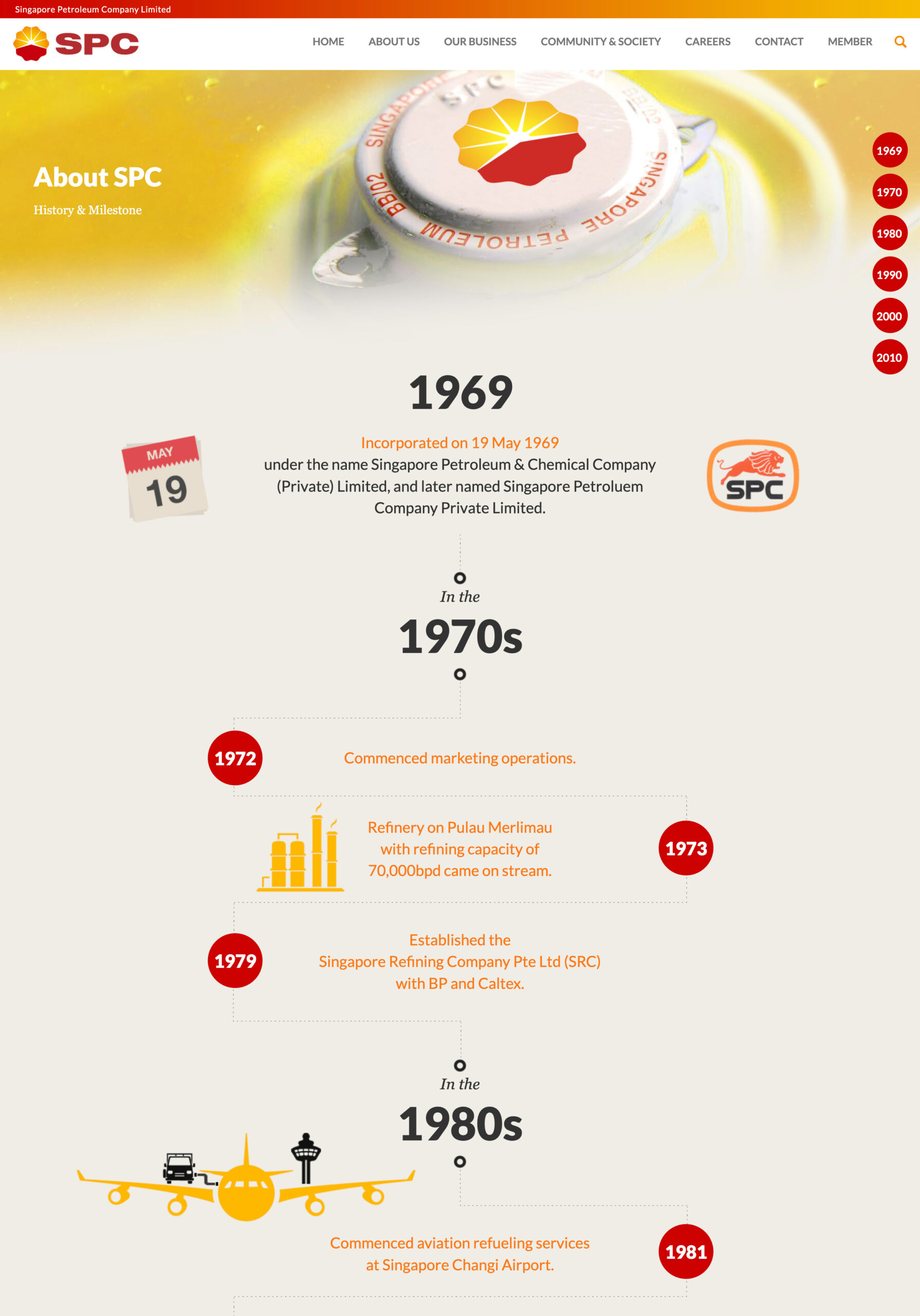 In crafting the key milestones page for our esteemed client, our objective was to encapsulate their journey in a visually engaging and easily navigable manner. Incorporating graphical elements within the timeline allowed us to enhance the visual appeal and provide additional context to each milestone. This design approach marries aesthetics with functionality, ensuring that visitors can effortlessly delve into the brand's rich history, appreciating their evolution and significant achievements over the years.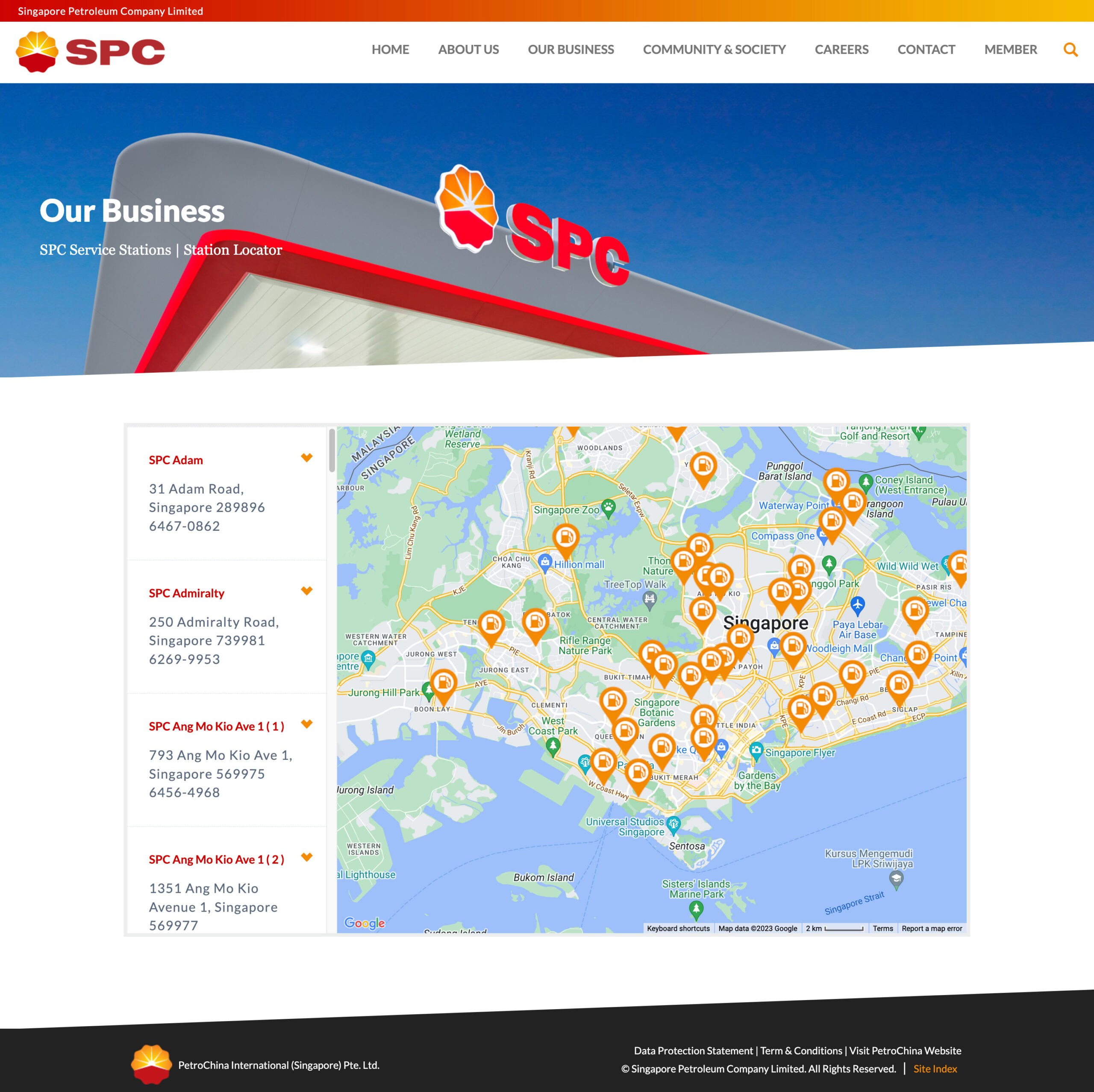 The store locator using Google Maps was designed to improve user experience. It provides a visual representation of store locations on a map, making it easy for visitors to find nearby stores. The synchronization of the store list with map pins ensures a seamless connection between textual and visual information. The interactive feature of pin bouncing upon hovering over a store adds engagement and user delight, enhancing the website's overall usability.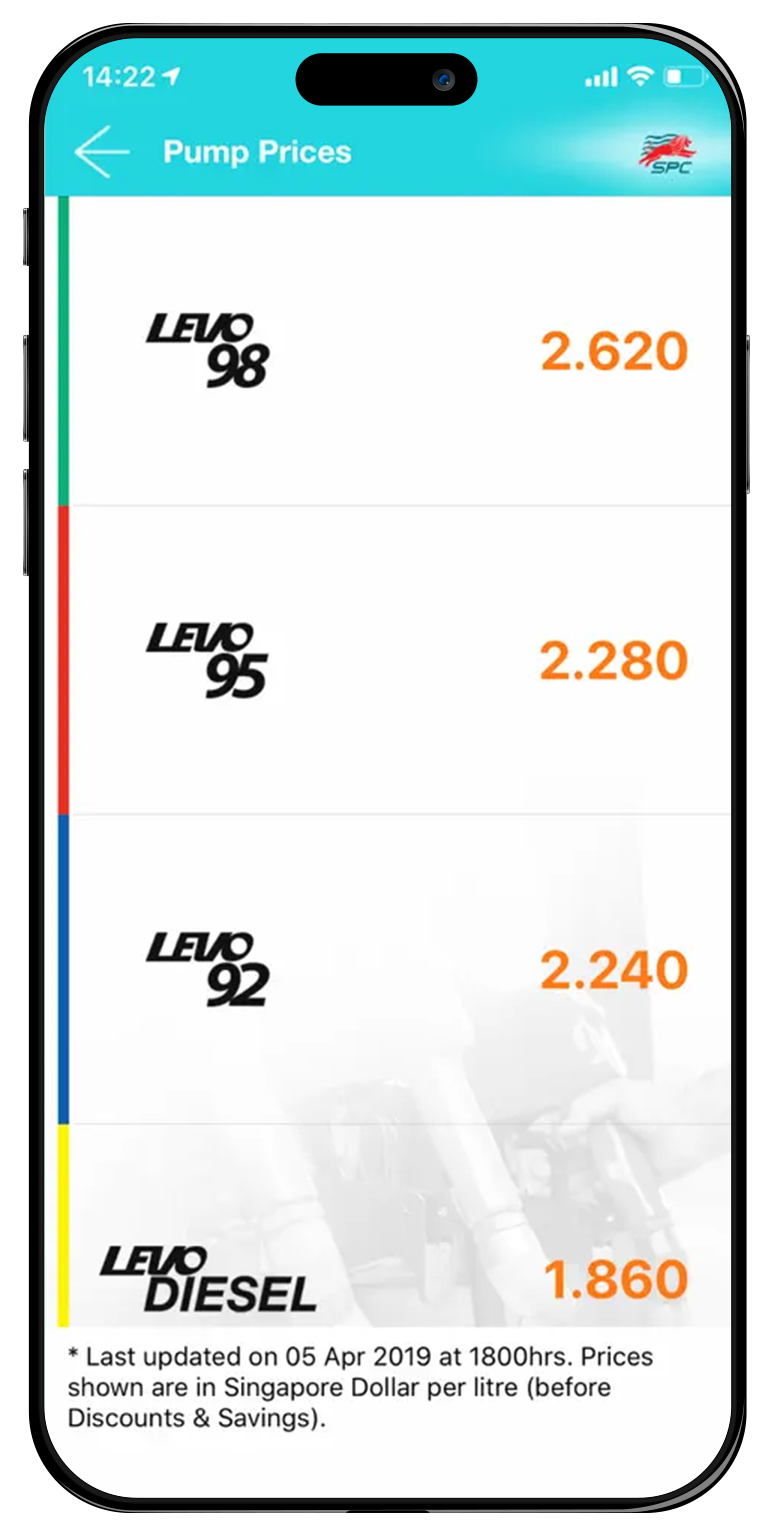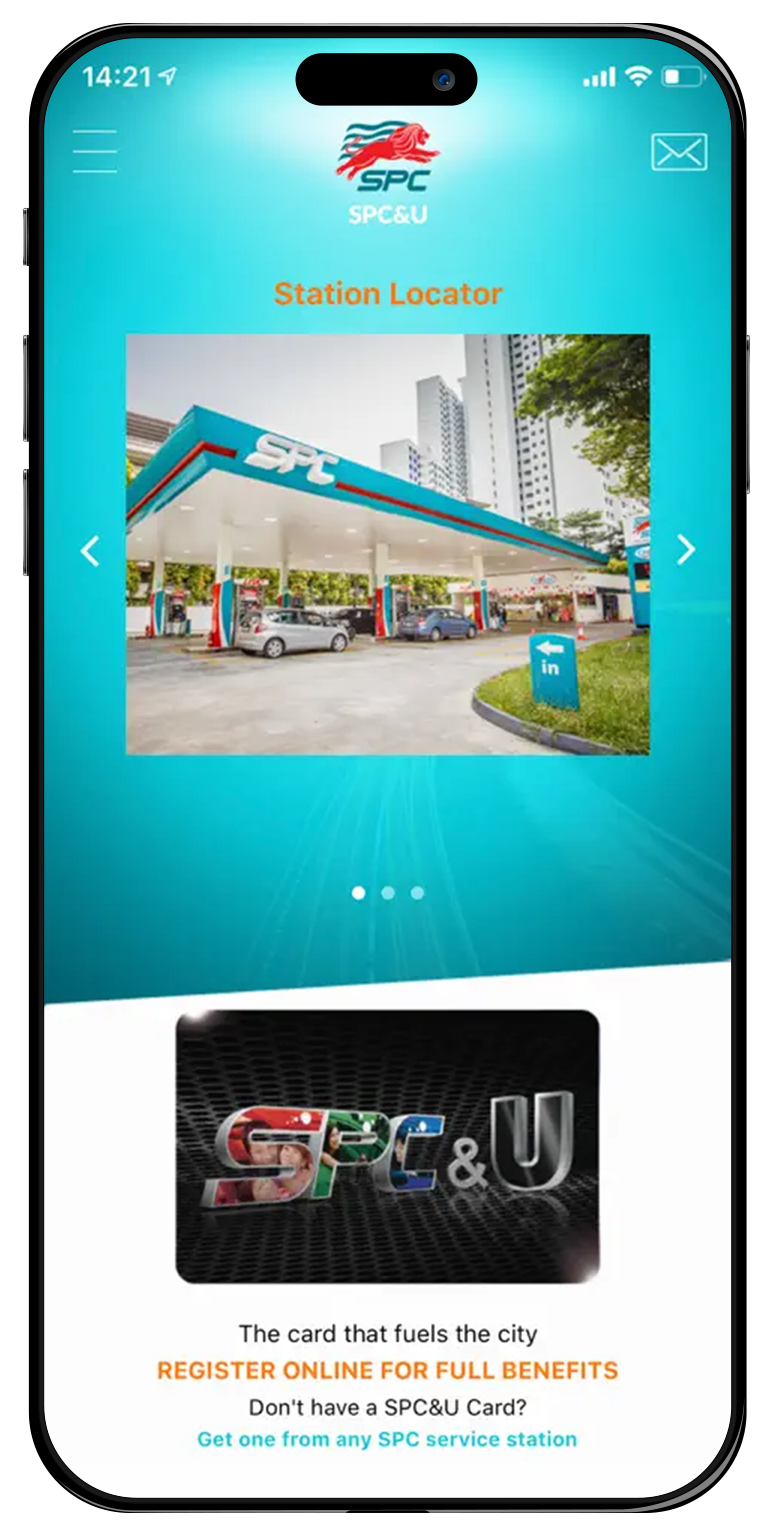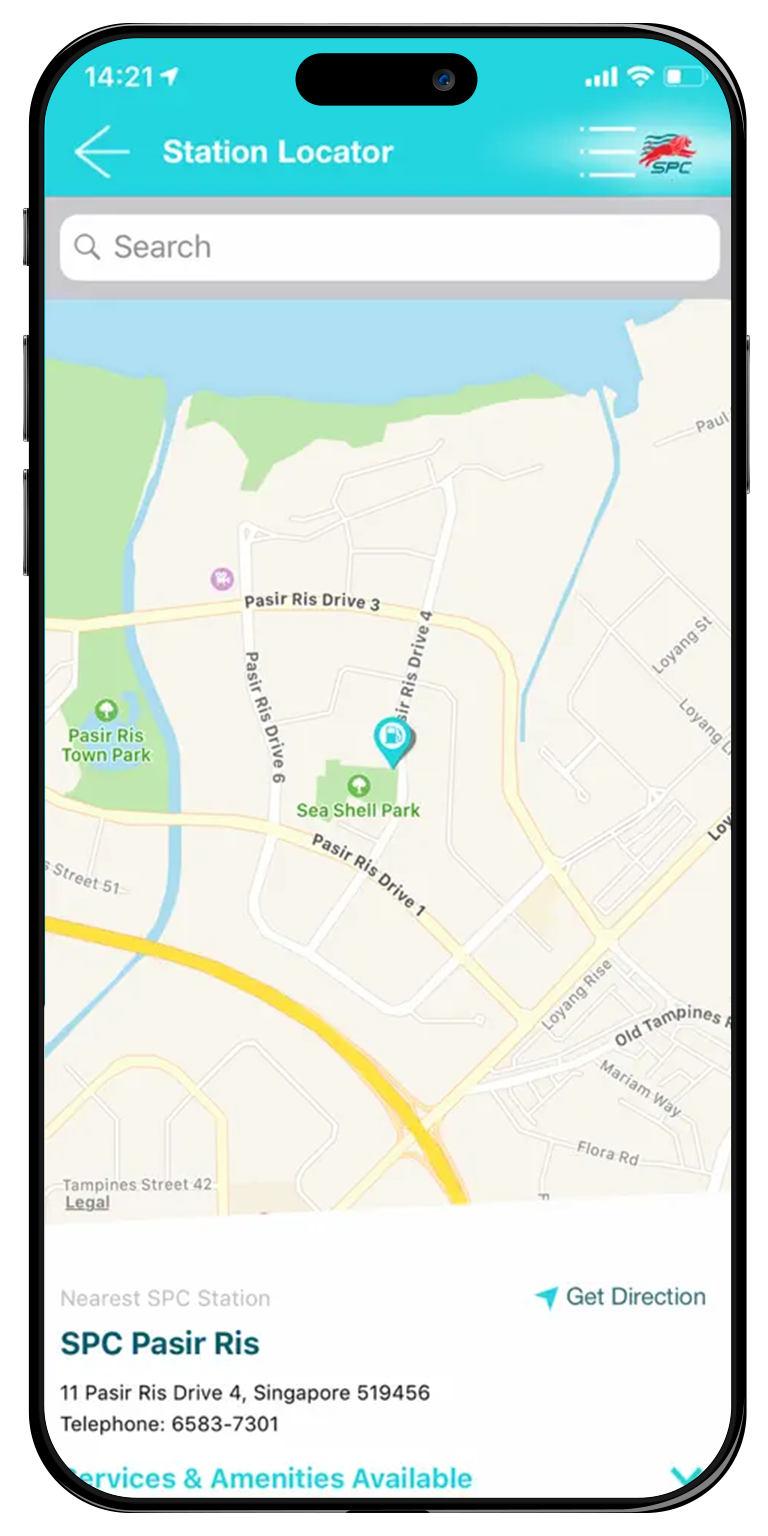 Along with the website, we also developed a mobile application; to keep consumers abreast of latest promotions and pump prices. Google Maps technology was used for the Station Locator feature, by which the end-user is able to navigate via updated Maps or Satellite from Google to discover the exact location of the SPC service stations.
Tailored for both everyday consumers and stakeholders, SPC blends user-centric design with comprehensive business information to create a seamless digital experience that drives informed choices and promotes a sustainable future.