Elevating Digital Presence: Engineering Excellence Redefined
Crafting a modern web presence for a leading engineering organization.
Guthrie Engineering, a highly regarded leader in the M&E space in Singapore. They have a portfolio of prestigious and iconic landmark projects such as Marina Bay Sands and Jewel Changi etc. In this project, we embarked on a transformative journey to redefine our client's online presence. Through meticulous planning and cutting-edge design, we elevated their online presence to mirror their exceptional standing in the engineering domain.
Client
Guthrie Engineering
Iconography Design and Micro Animation
We envisioned an informative graphic that encapsulates the vast spectrum of our client's services. Through strategic use of iconography and subtle micro animations, we aimed to convey structural information in a visually engaging and easily digestible manner.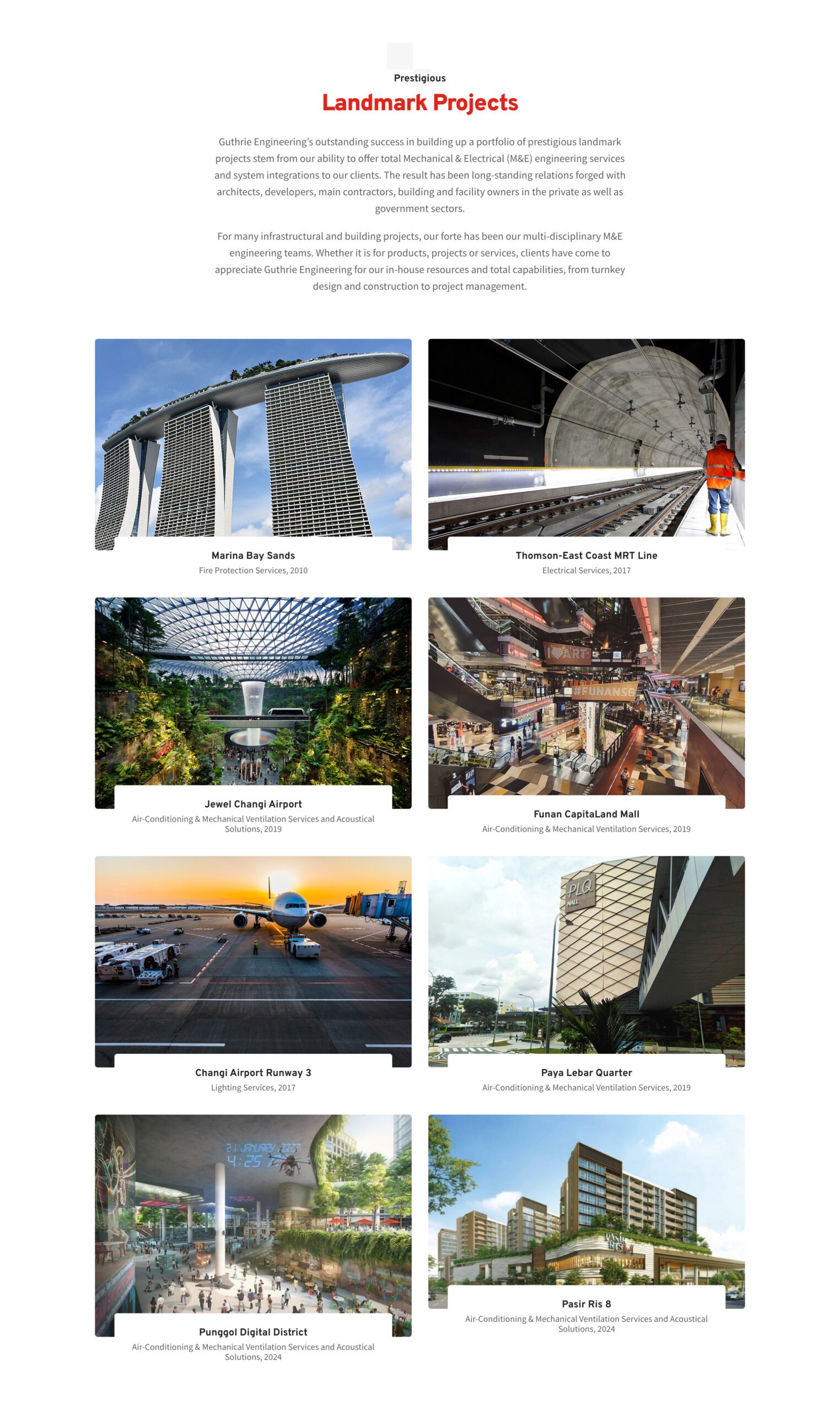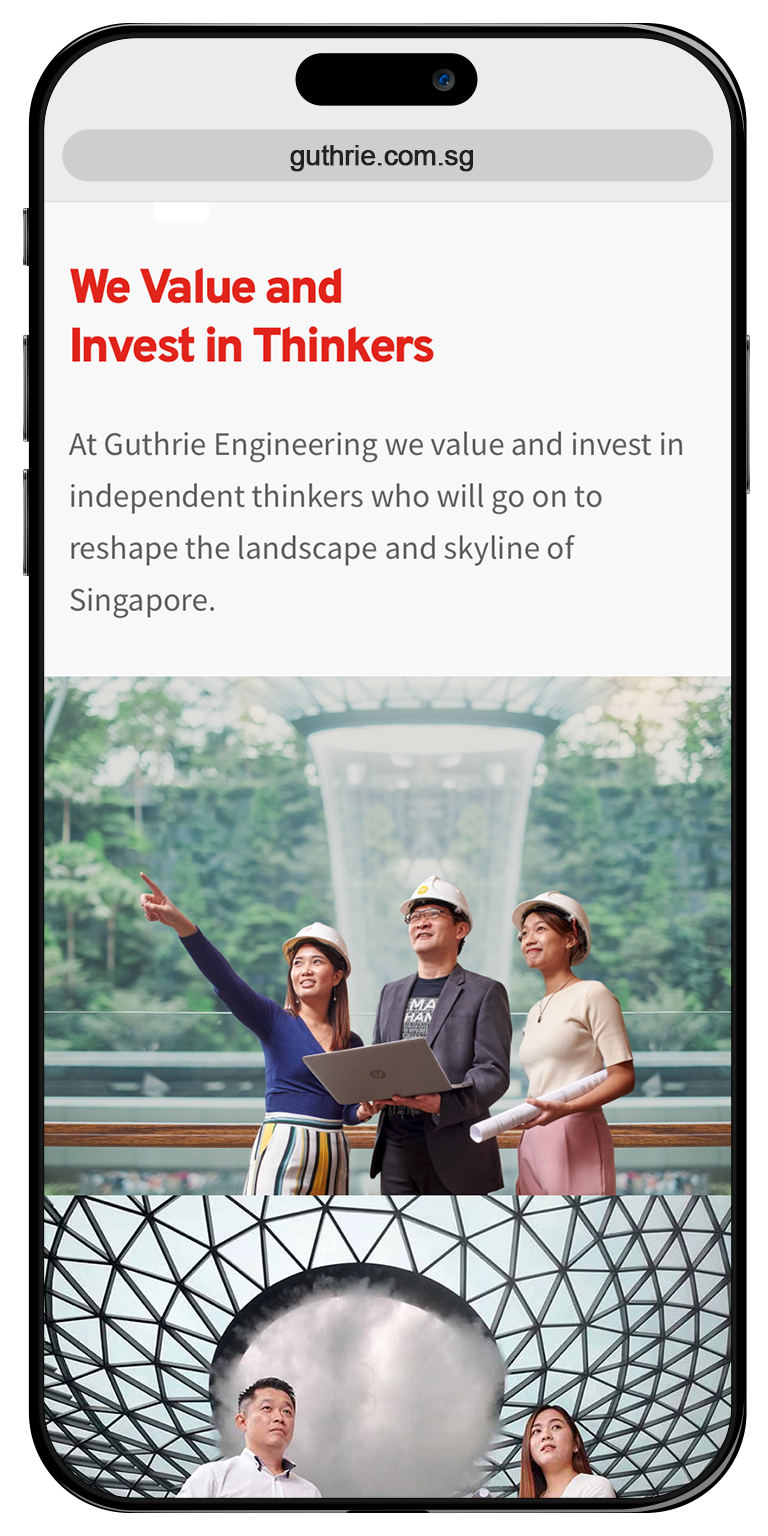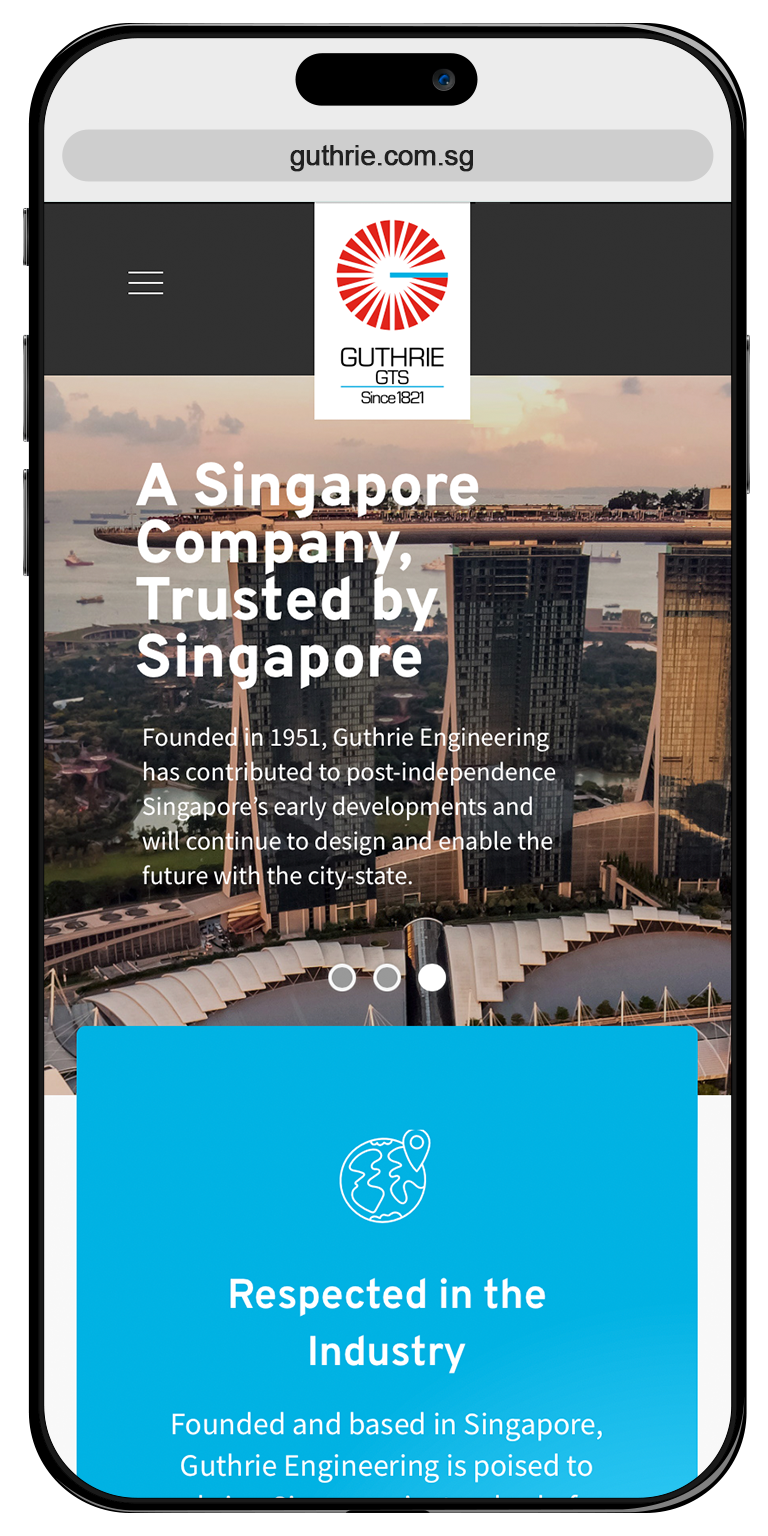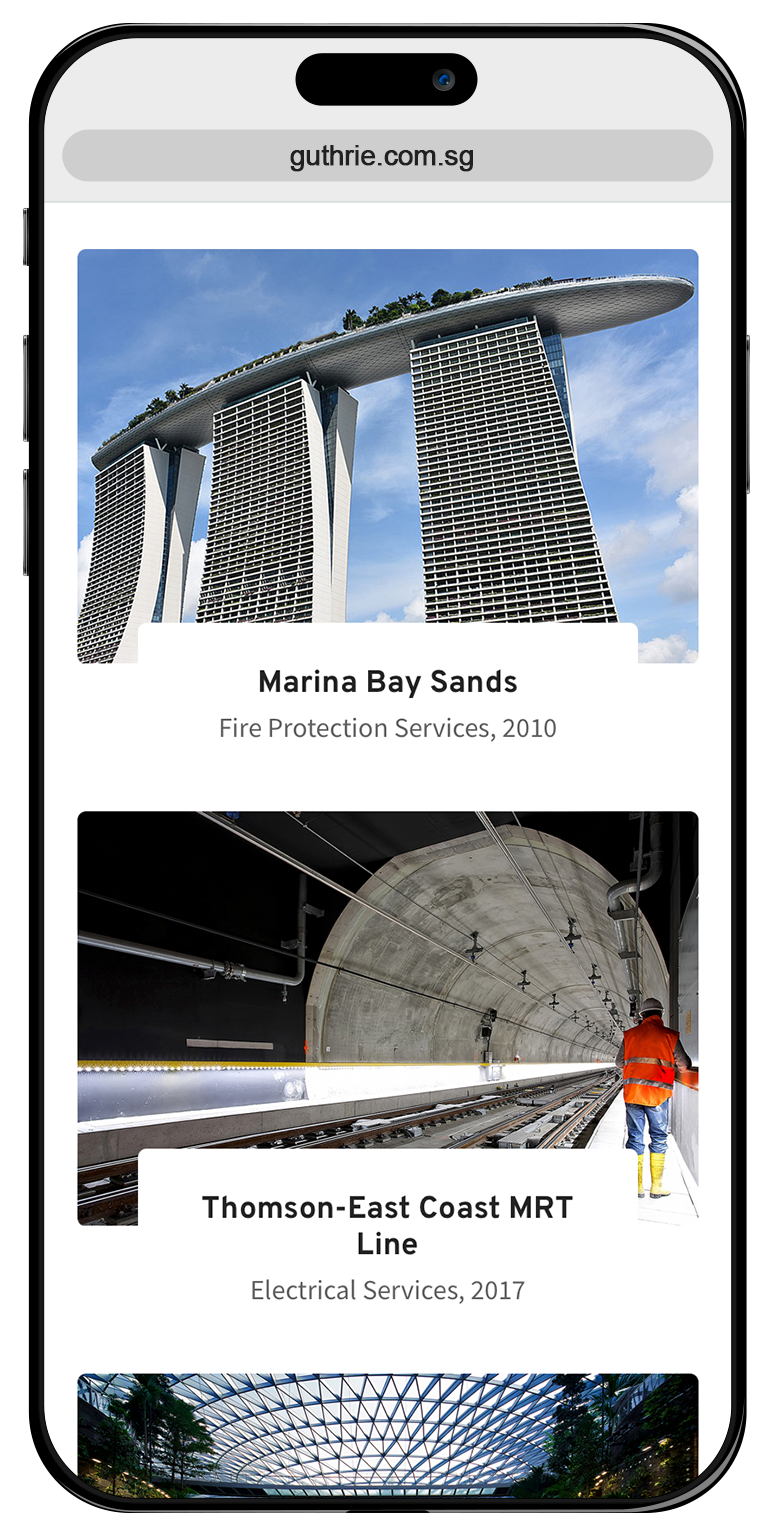 Through a precise redesign process, skillfully blending modern design elements and enhancing content presentation, we transformed the Guthrie Engineering website into a platform that eloquently communicates the brand's expertise and capabilities. Each icon was thoughtfully crafted to embody the essence of their respective service, vividly reflecting their unique attributes. This transformative endeavor not only succinctly presents the range of services offered but also underscores our client's commitment to innovation and user-centric design. It echoes their dedication to providing a seamless and informative journey for their audience, embodying the brand's essence and ensuring a lasting impact.