Empowering giving for the muslim community
Streamlining the organization's charity fundraising process with an intuitive and manageable application.
Expertise
Design, Development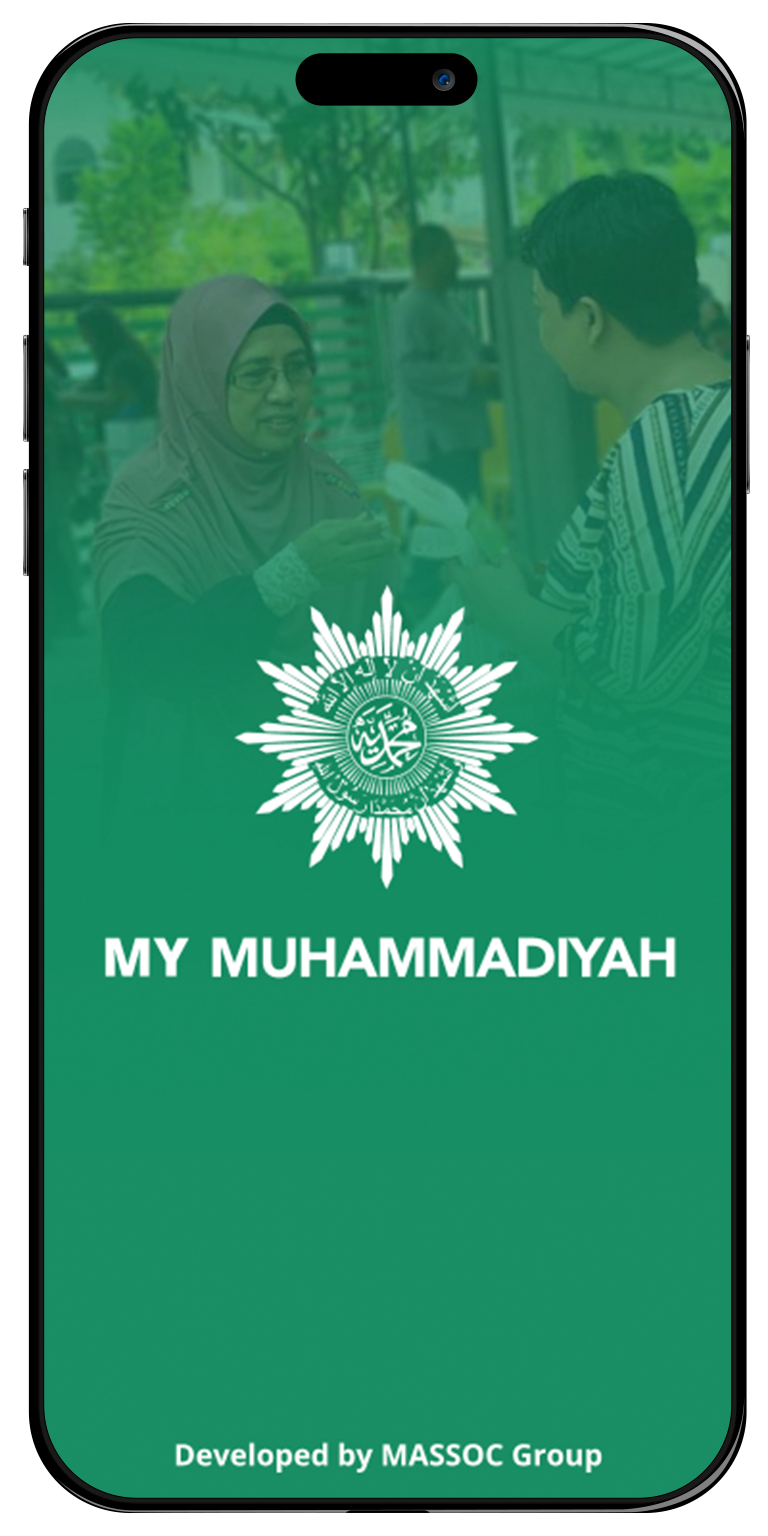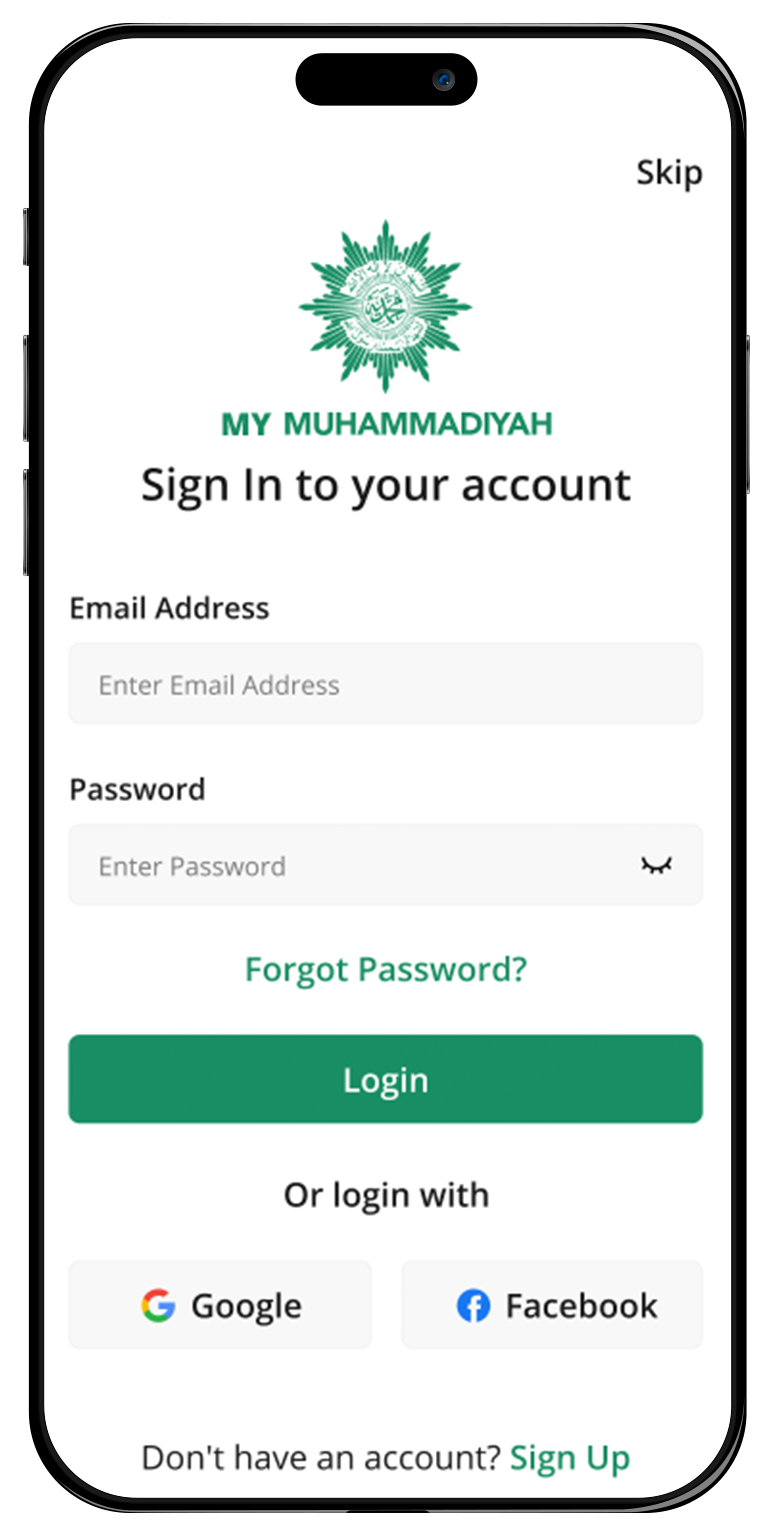 MuhammadiyahSG is a charity donation app targeting the Muslim community. It comes with a full-fledged backend system for the admins to manage multiple donation campaigns easily.
It also brings conveniences to the public for making donations, with just a few taps.
Furthermore, it comes with the feature to make bookings for Solat Jumaat and Terawih, as well as a Zakat Calculator to calculate Zakat.
Client
​Muhammadiyah Association (Singapore)
Following a successful sign-in, users are promptly led to the home screen. Here, they can easily view all ongoing campaigns and explore campaign details before making a donation.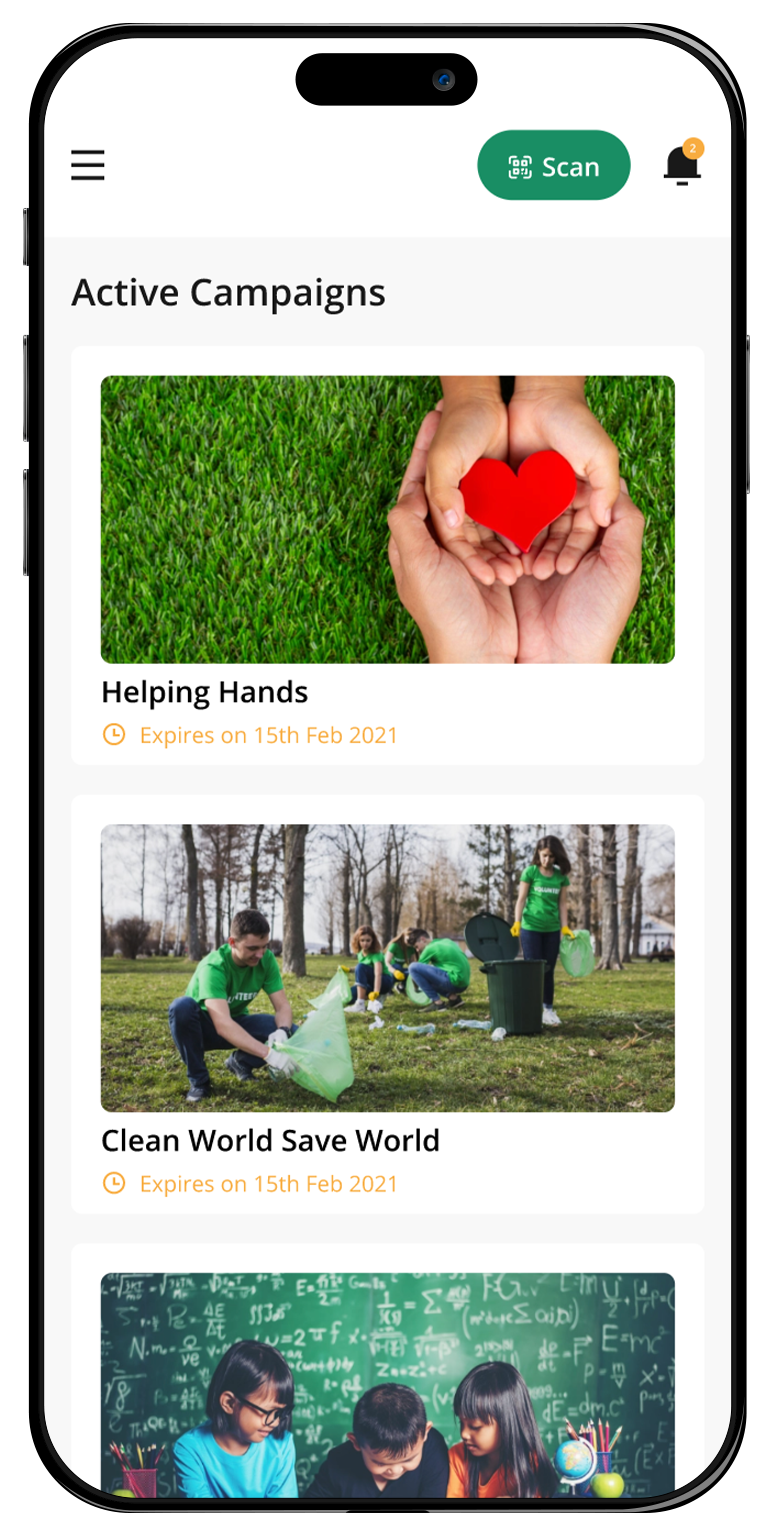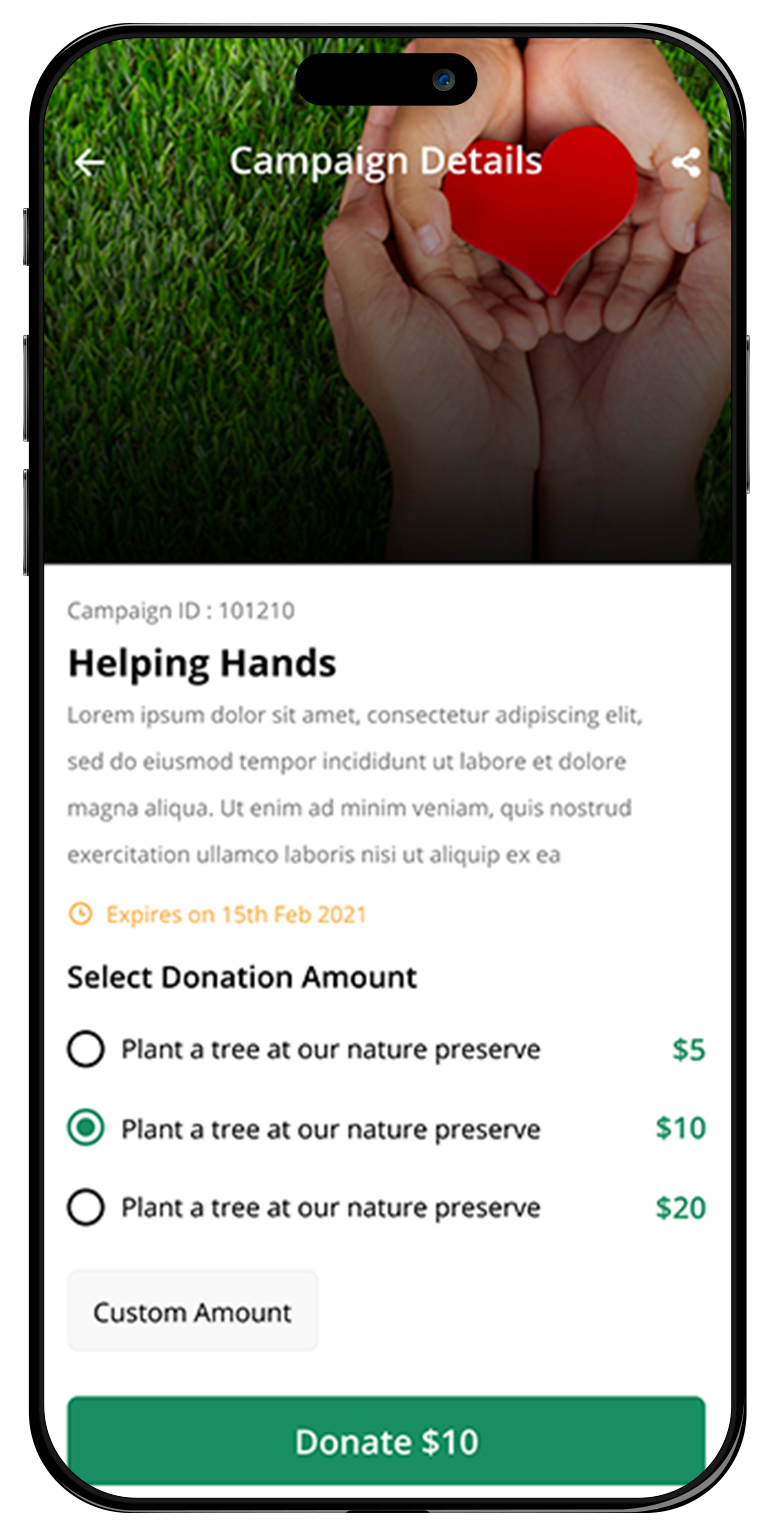 When a user inputs or selects a donation amount, the MuhammadiyahSG app offers seamless payment options through Credit/Debit cards or the convenient PayNow feature. This design choice prioritizes user convenience and encourages increased engagement in contributing to the cause. By integrating these payment methods directly into the app, we reduce friction in the donation process, making it quick, secure, and hassle-free for users.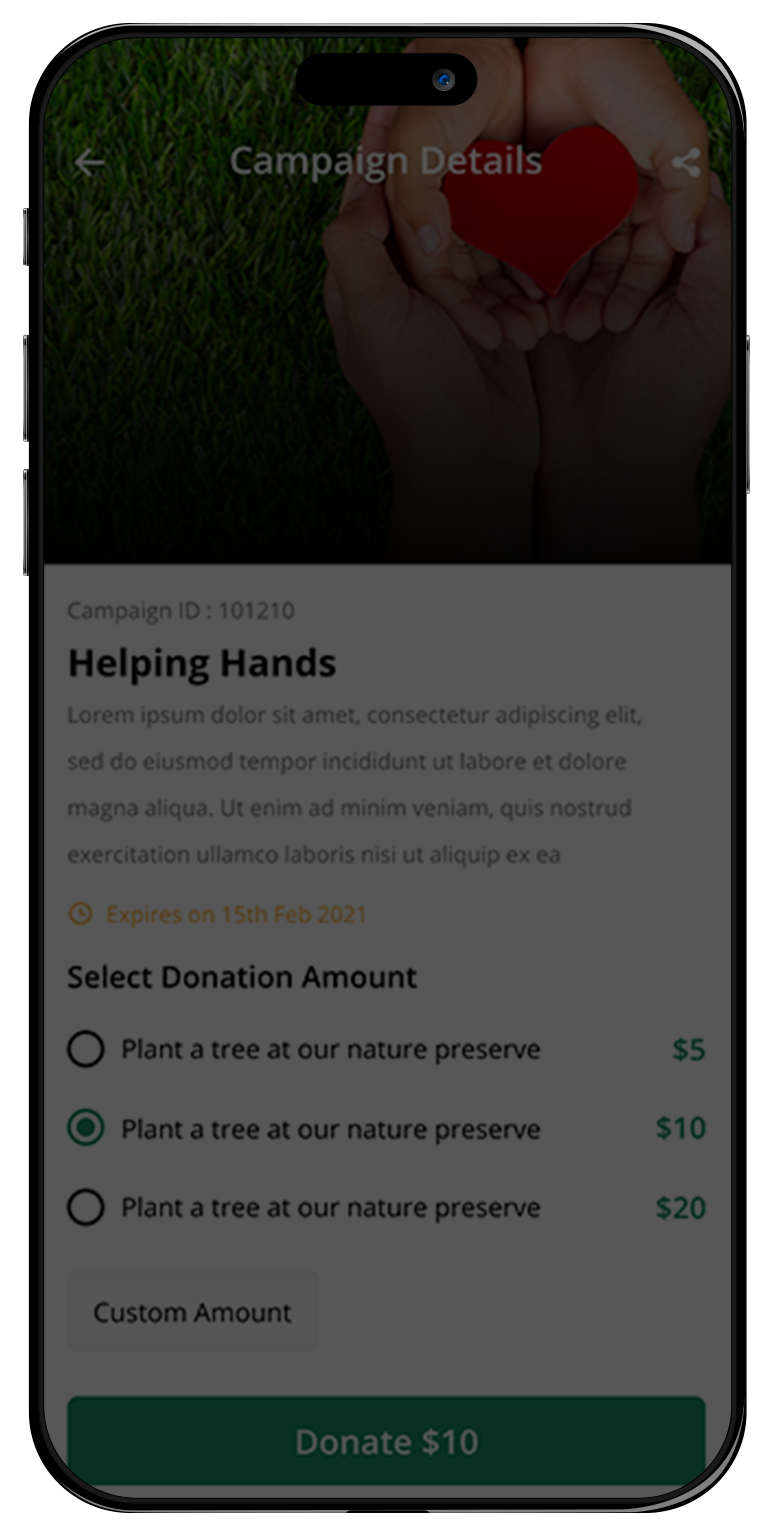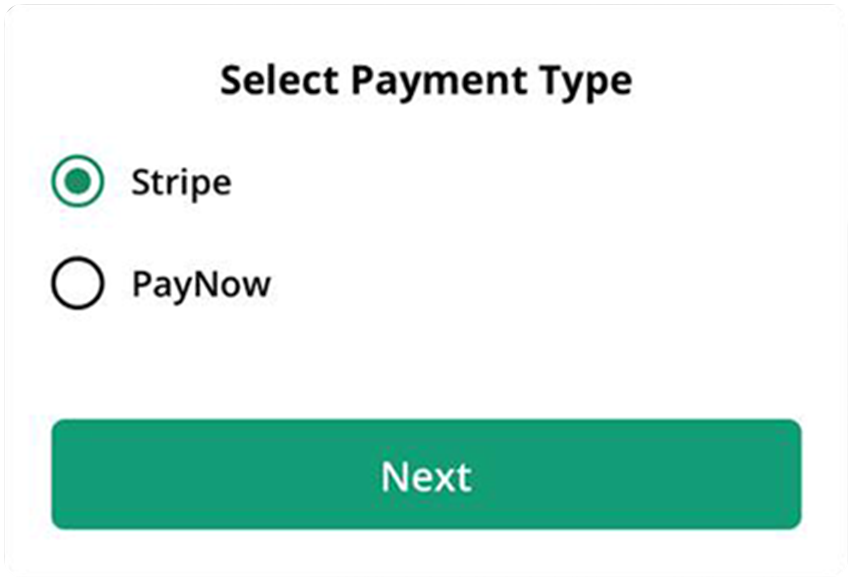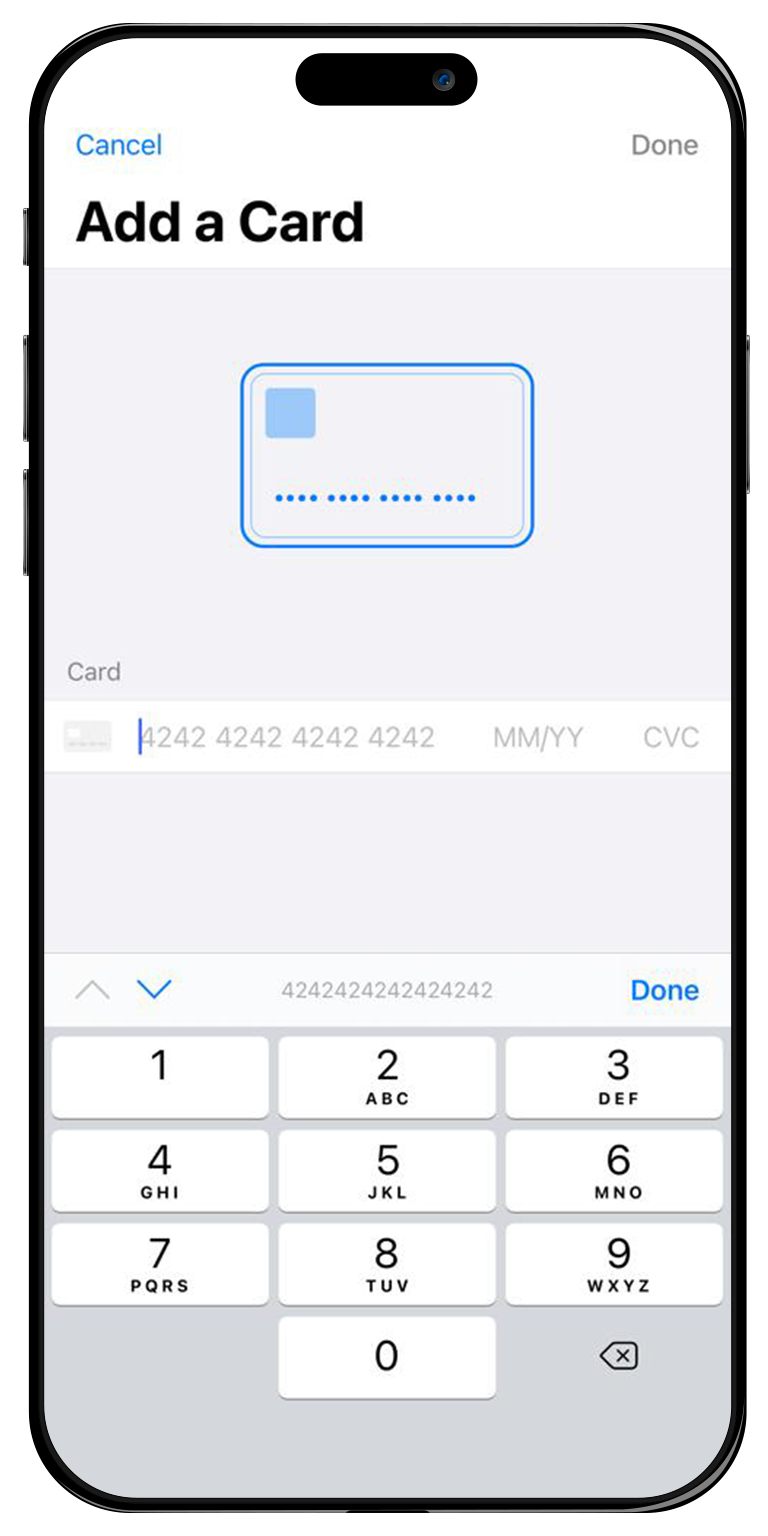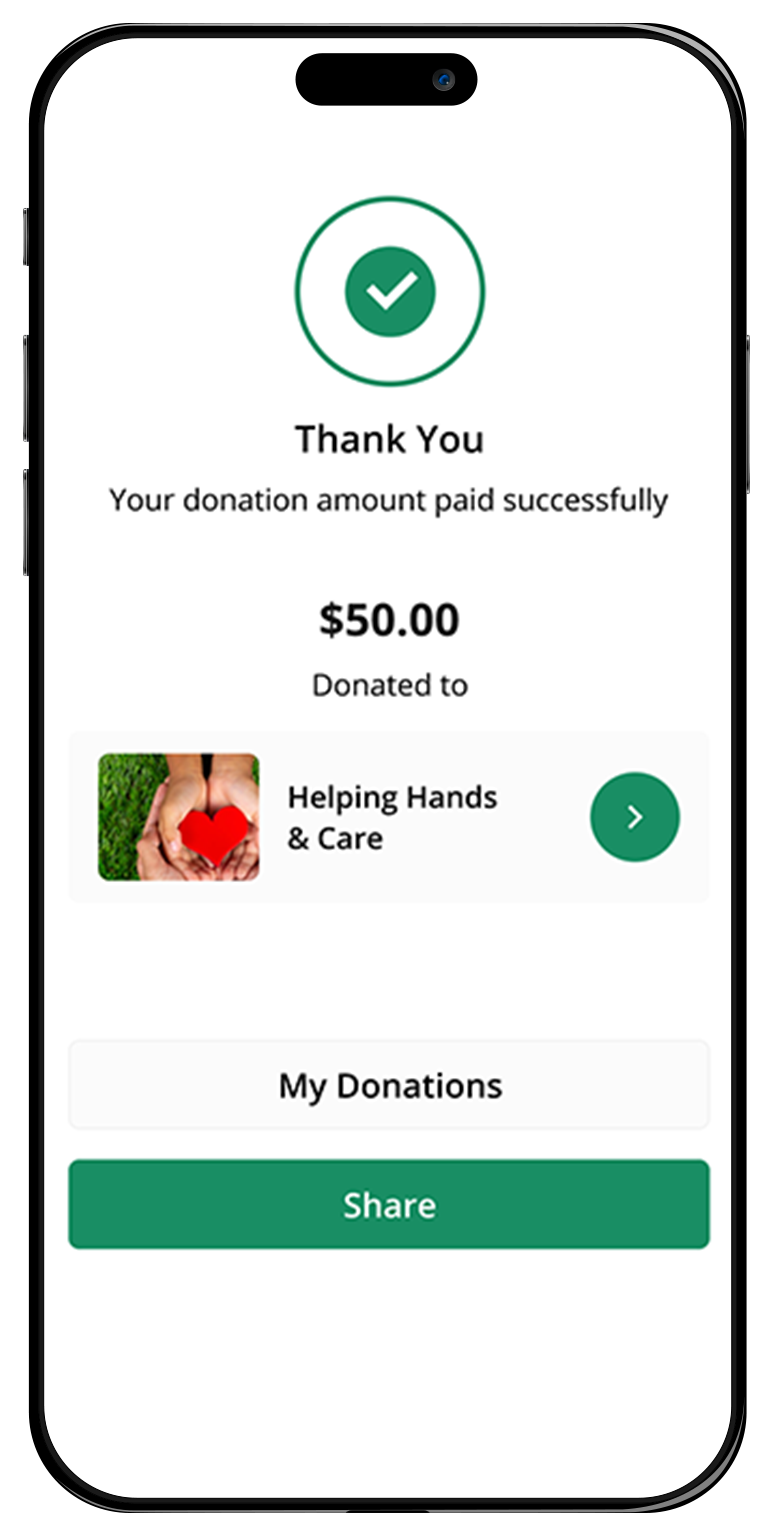 Bookings for Solat Jumaat and Terawih is also made available via the MuhammadiyahSG app. This approach elevated the user experience by bringing the reservation process online.
To maintain a secure environment, users are prompted to provide their photo and the last 4 digits of their NRIC for verification. This data collection aligns with our commitment to security and verification, aiming to facilitate efficient and controlled access to prayer sessions.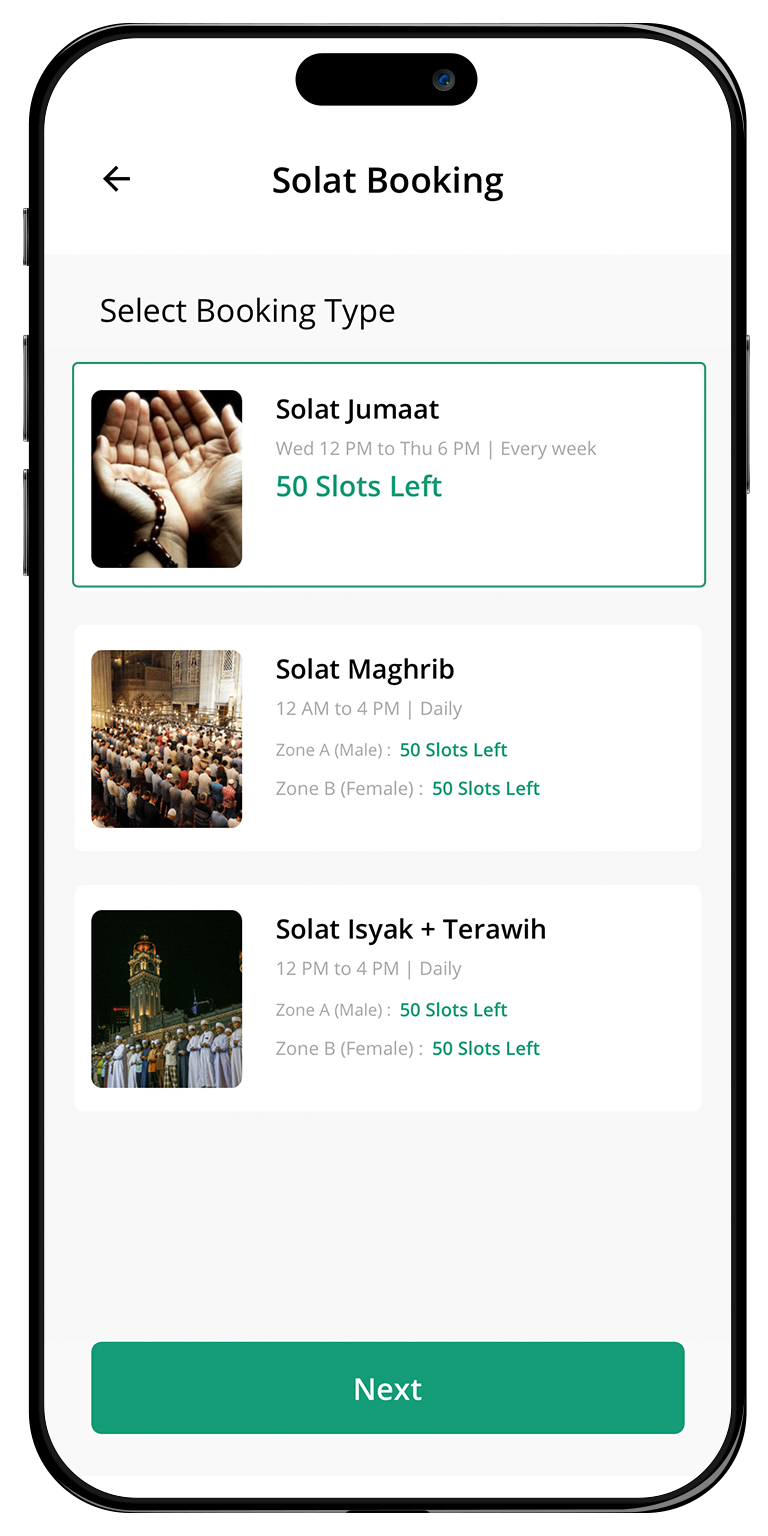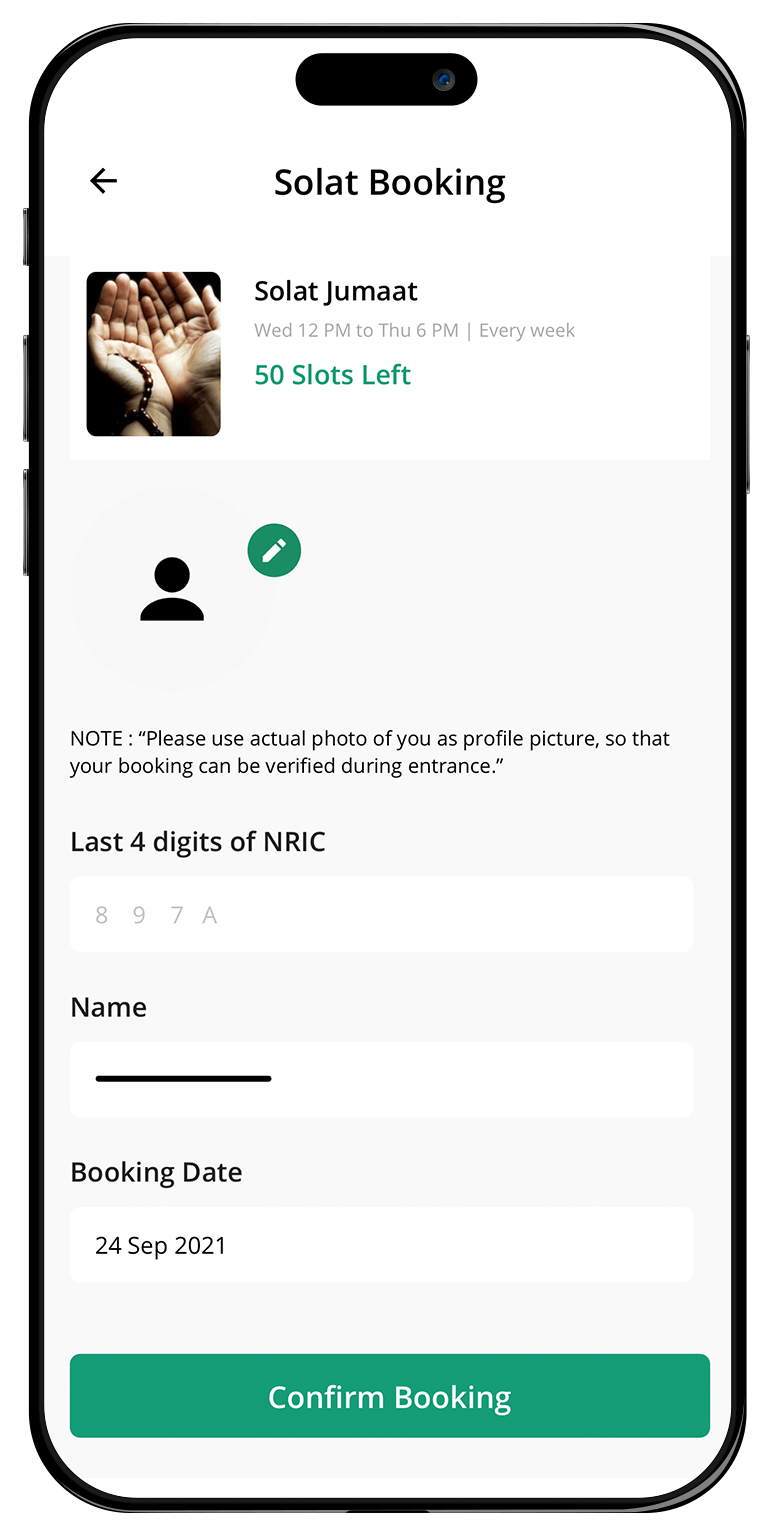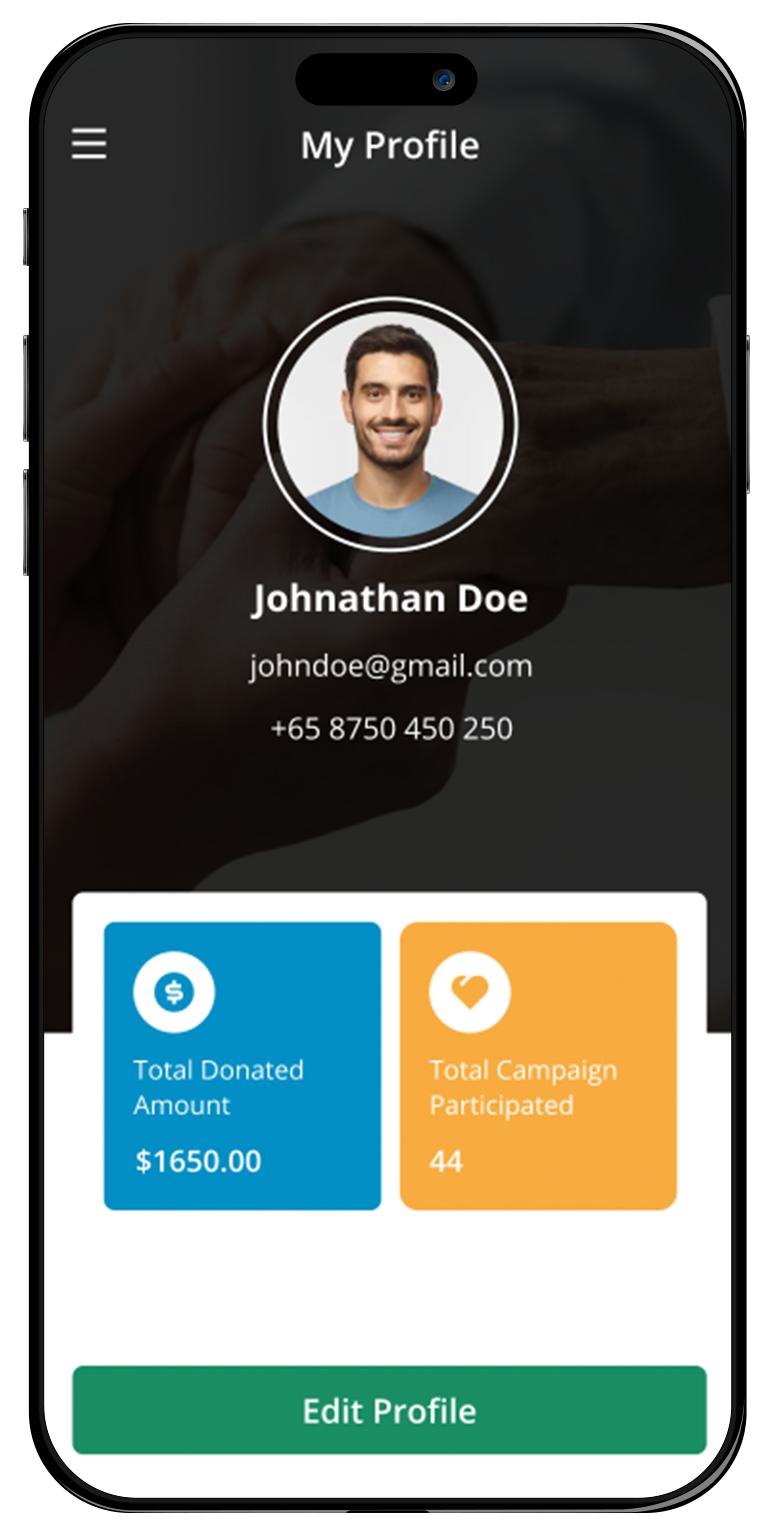 The app encompasses functions that enable users to edit profile details, maintaining accurate and up-to-date information, enhancing their overall app experience. Additionally, easy access to donation history and campaign participation metrics fosters transparency and encourages continued engagement. This user-centric approach aligns with our design ethos, prioritizing convenience and information accessibility for a more meaningful user interaction.
Backend Management System
In addition to the mobile app, MuhammadiyahSG comes with a campaign management system that administrators can use to manage multiple donation campaigns with ease.
On the dashboard, admins can get an overview of the users and donation statistics.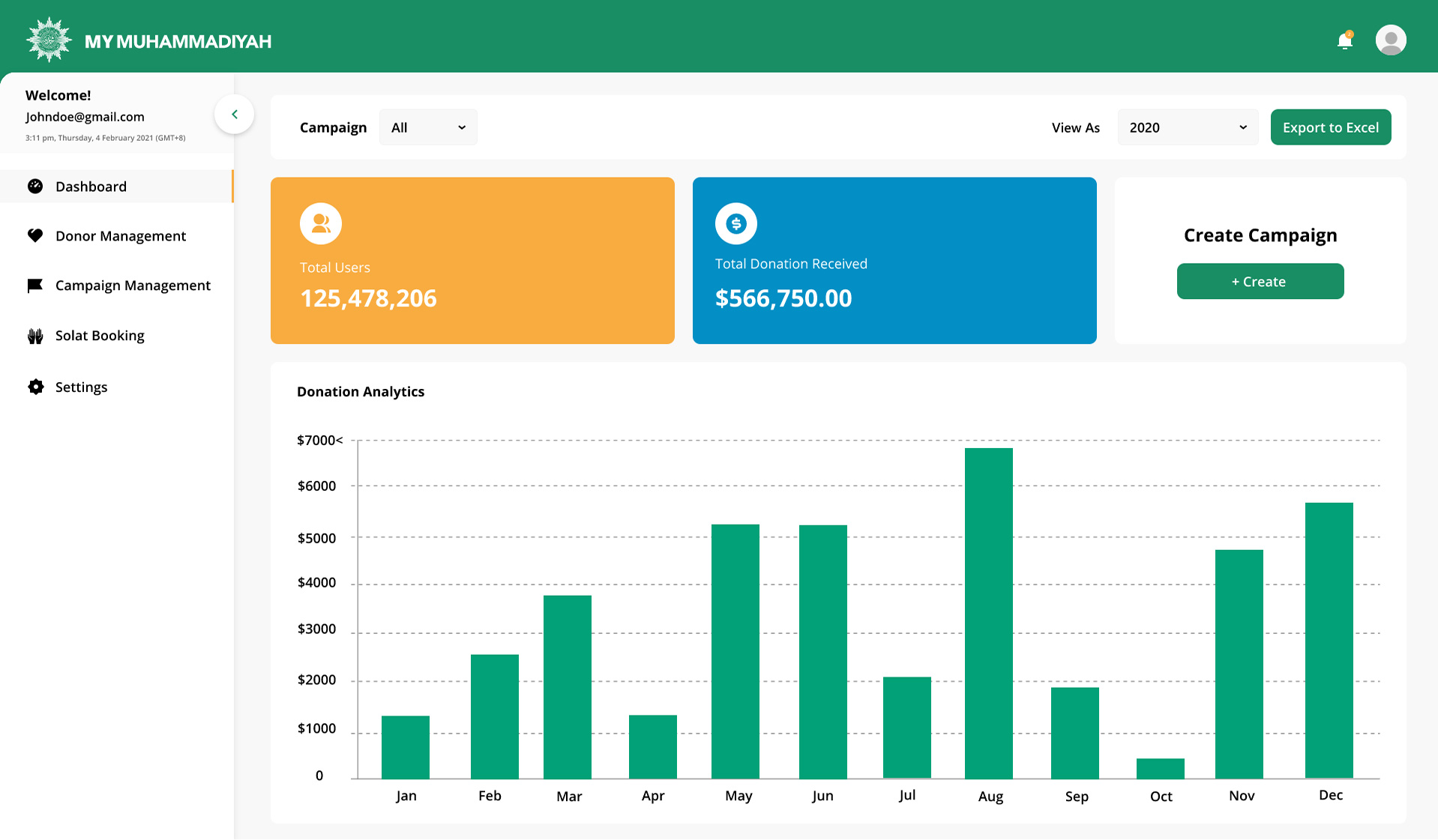 Admins are able to view all donors under this module. They can immediately sees their details, total amount donated, and their participated campaigns.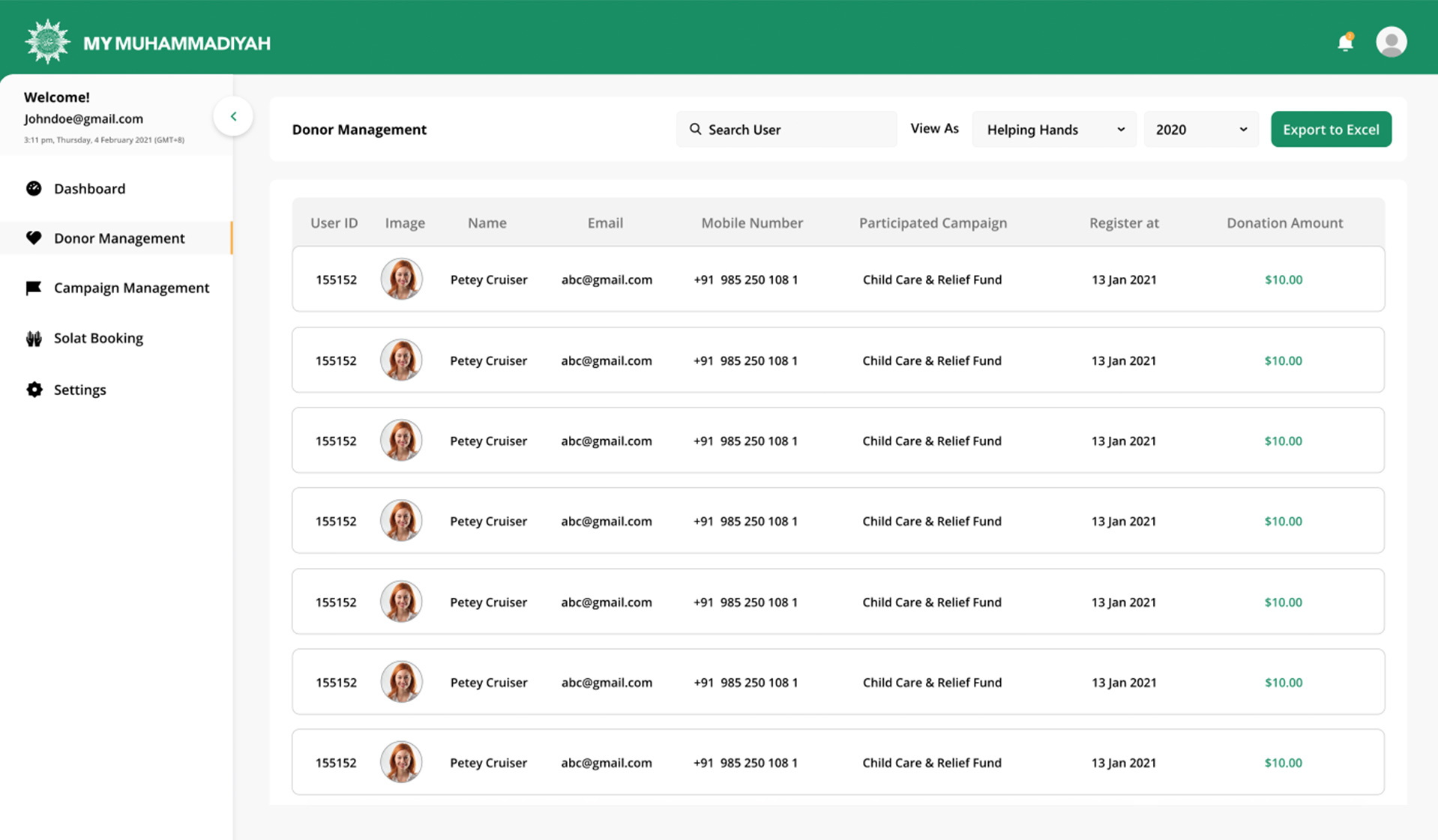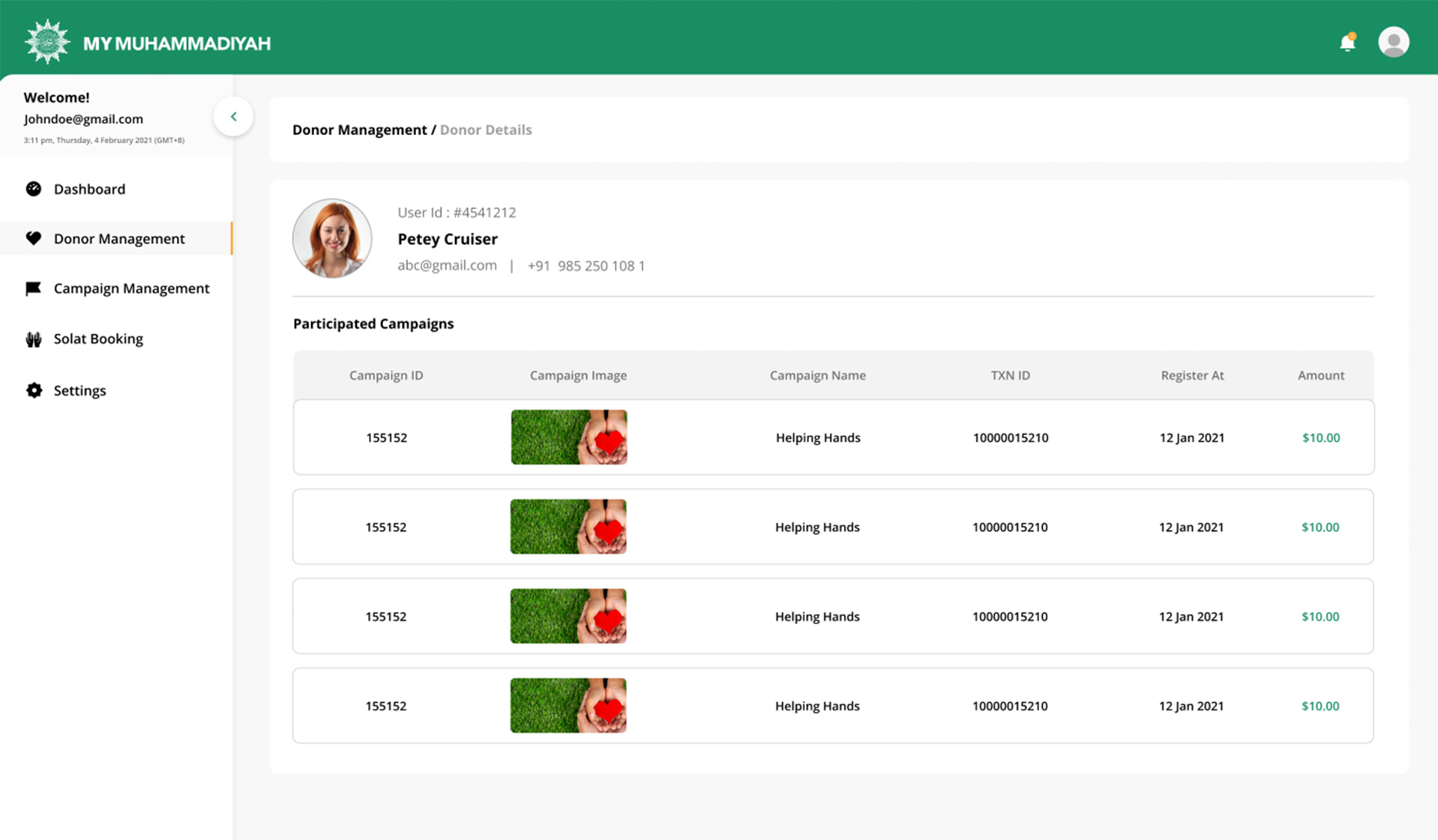 This is the feature for admins to manage all the campaigns. Admins can create new, edit or deactivate existing campaigns. Under the single campaign data, they can also view the list of donors and their donated amount.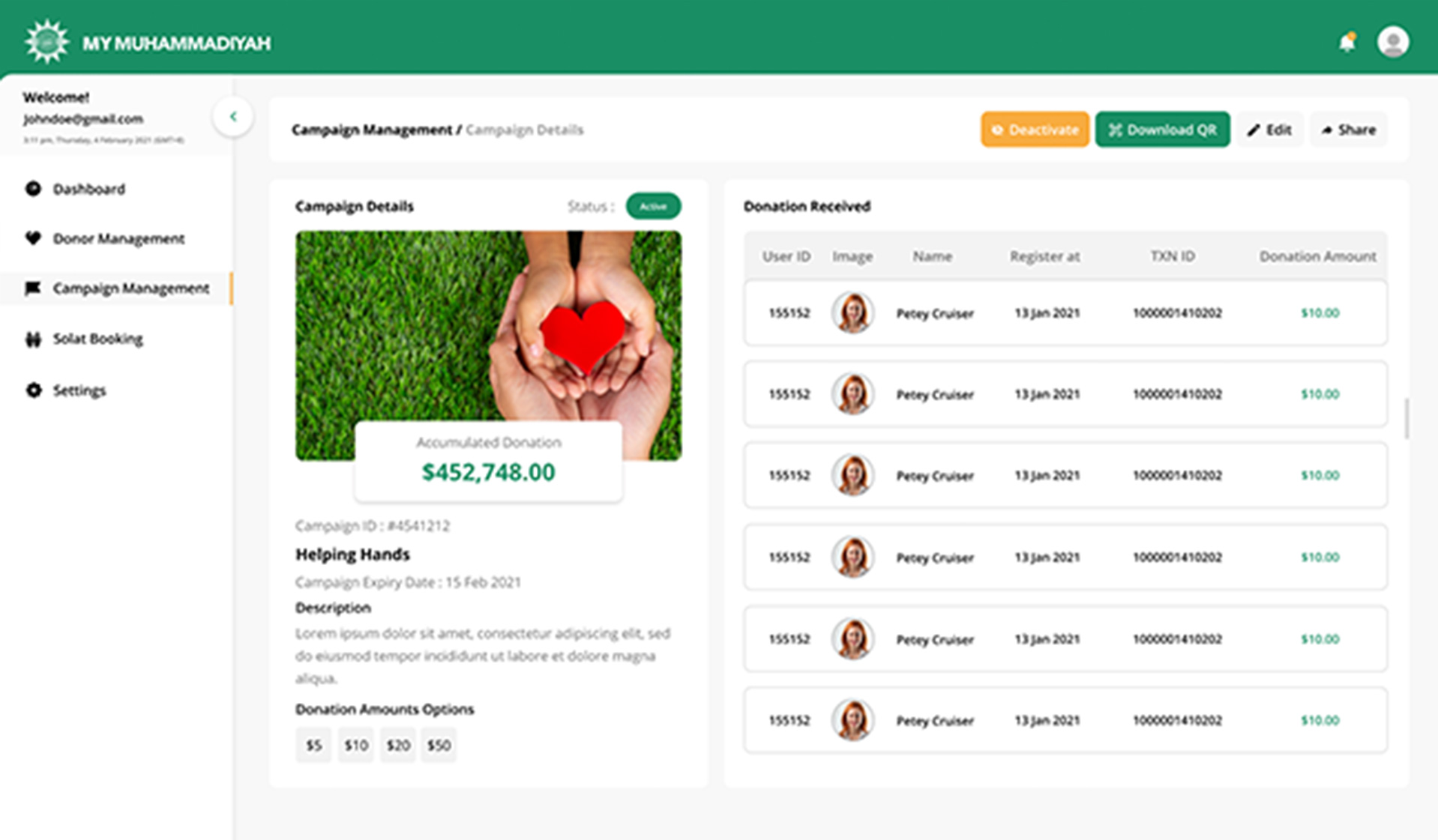 All solat bookings can be managed through the backend as well. All bookings and their respective statuses are visible to admins. The booking feature of Solat Jamaat, Solat Maghrib, and Solat Isyak + Terawih can be toggled on and off easily.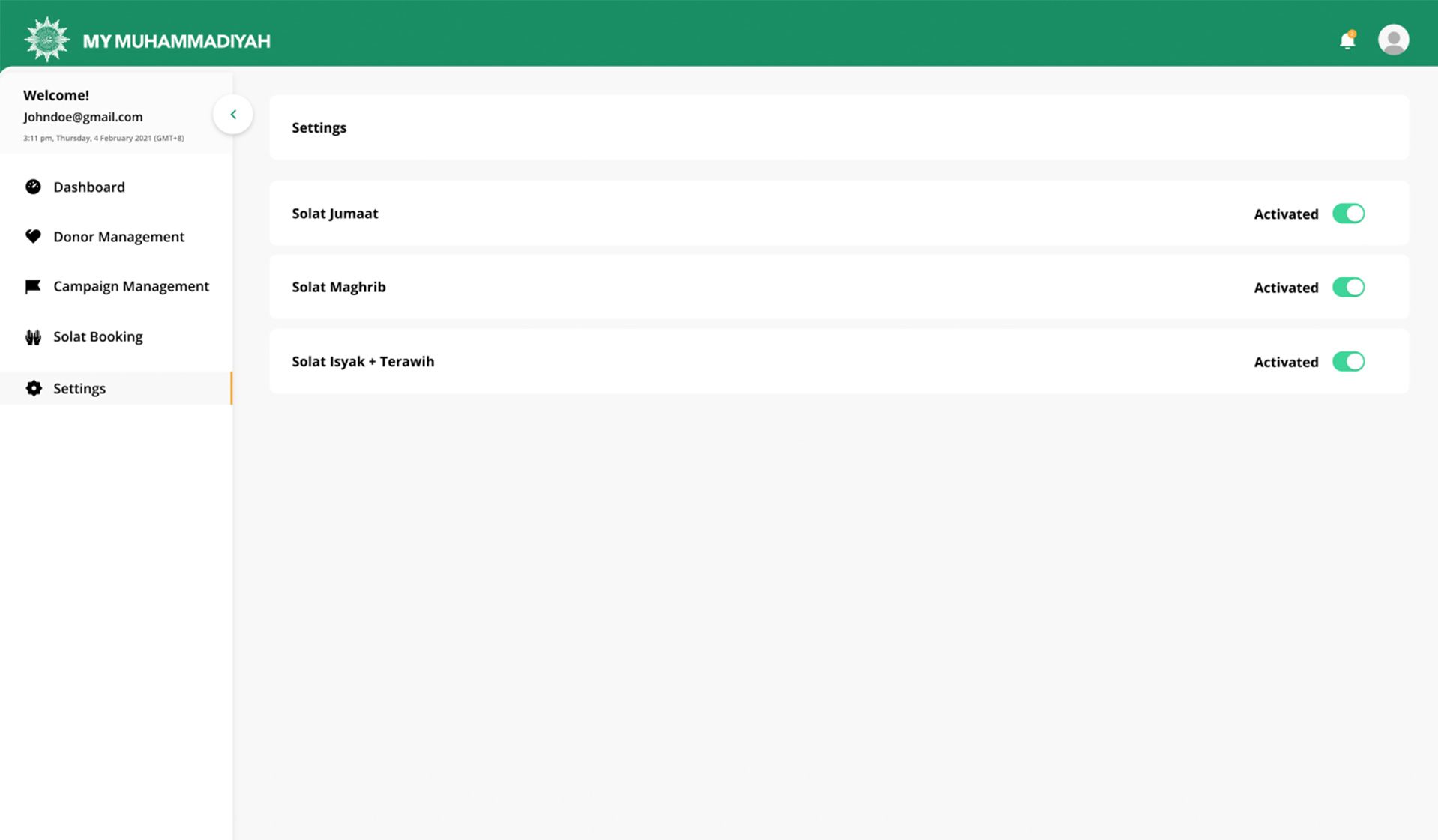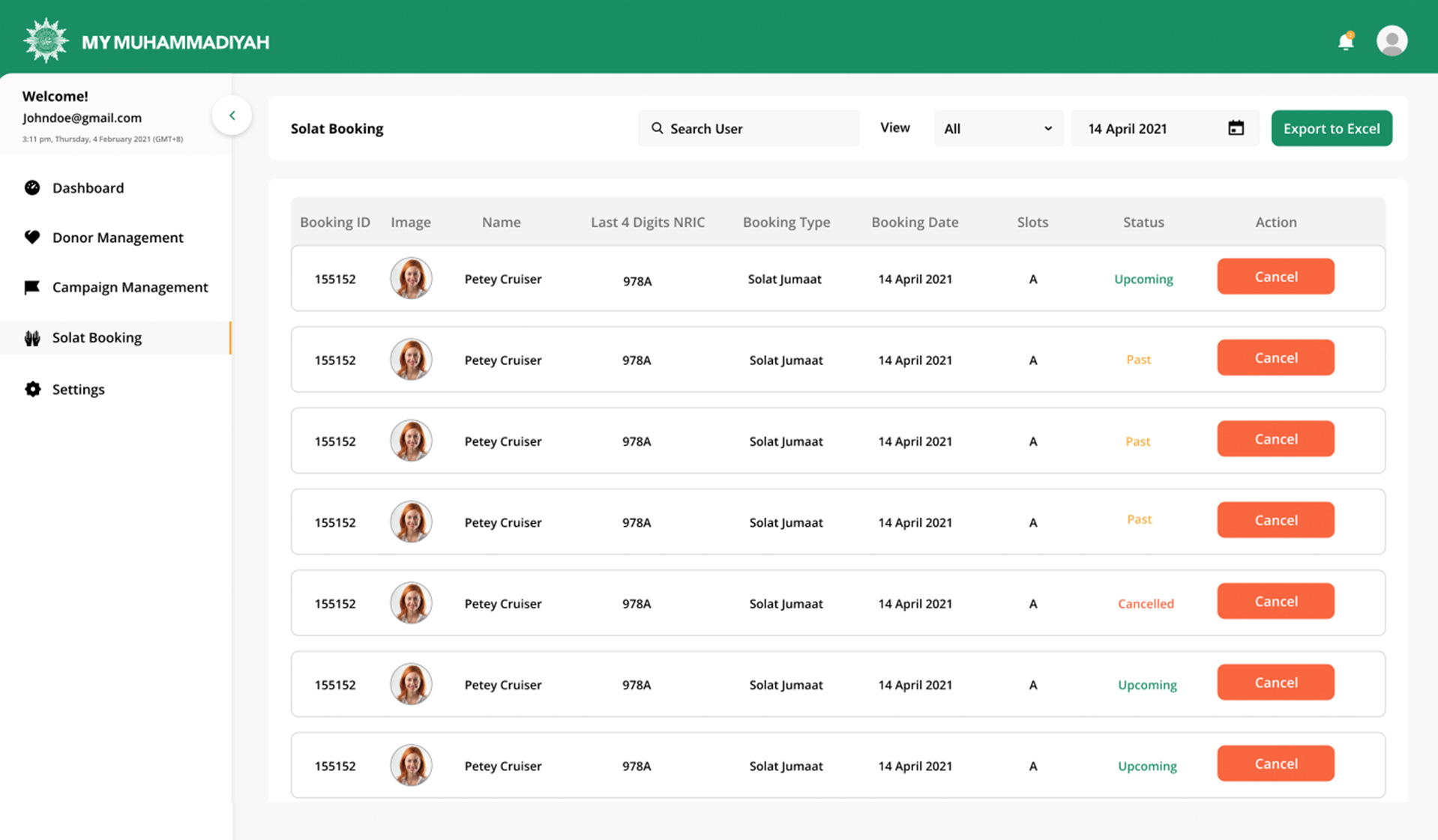 In crafting this mobile app with an intuitive campaign management system, our aim was to facilitate seamless coordination for administrators, amplifying their ability to drive impactful donation campaigns effortlessly. By providing robust tools to manage both campaigns and donors, we've contributed to streamlining the philanthropic process. We are proud to have played a part in enhancing the organization's mission to make a difference in the community through effective campaign management.