Reinvigorating Social Presence: A Fresh Perspective
Founded in 1965, Mee Mee Optics have continually delivered quality eye healthcare to the community. Through their history, they have kept themselves relevant with state-of-the-art optometric equipment as well as upholding a standard of excellence among their team of optometrists and opticians.
However, with zero marketing efforts, Mee Mee Optics' legacy had not evolved with the generations of consumers. Mee Mee Optics was looking to target younger consumers by leveraging on the digital channel (Facebook) where the young crowd is active.
Expertise
Digital Marketing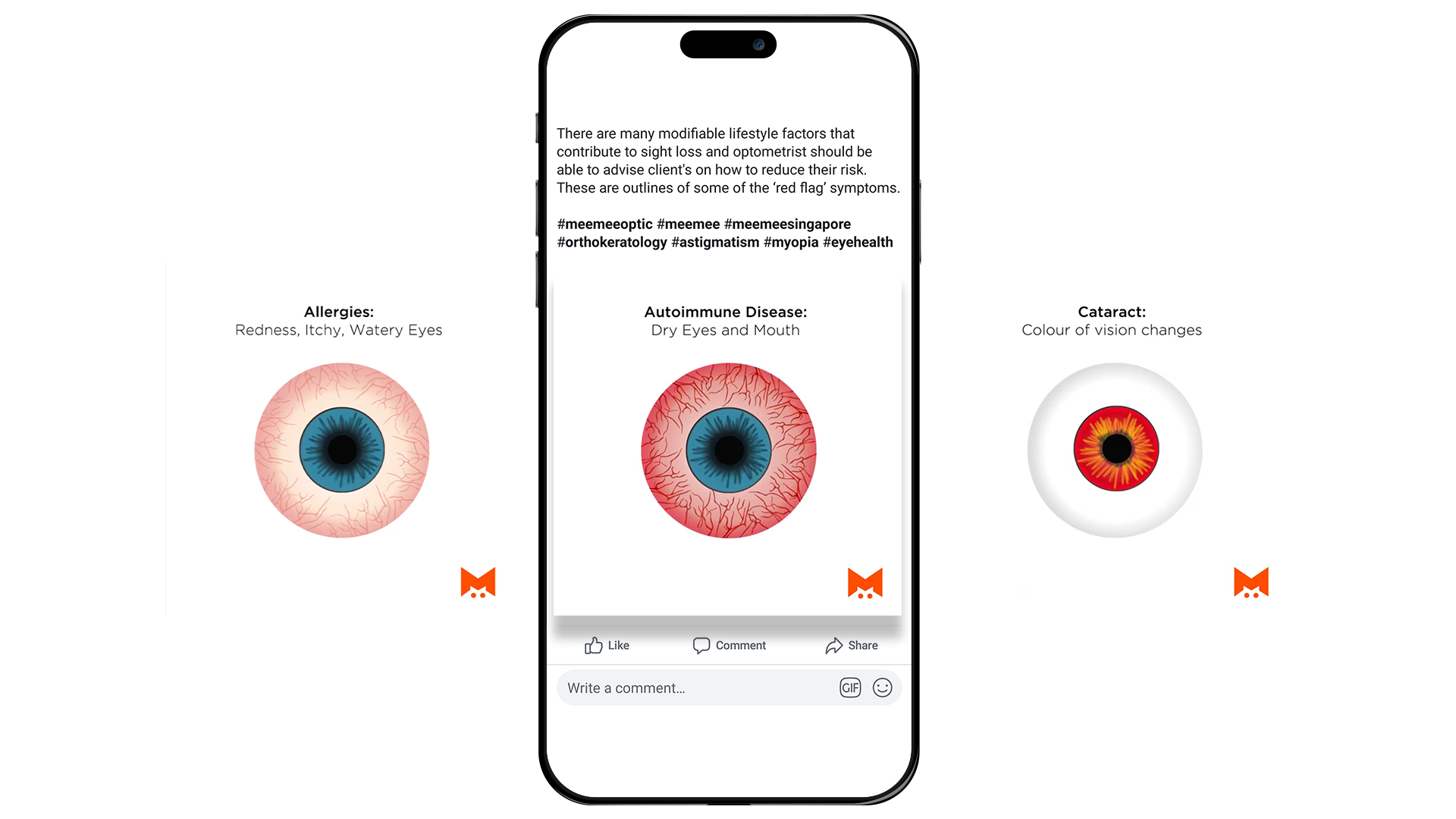 Wiz Werx was brought in to help manage the Mee Mee Optics Facebook page.
Understanding the challenges of pushing creative content that speak inline with the young consumer's sense of style, our team had focused our efforts on creating Mee Mee Optics' online persona, building brand awareness and creative "Big Ideas" for content that aimed to drive footfall to Mee Mee Optics branches.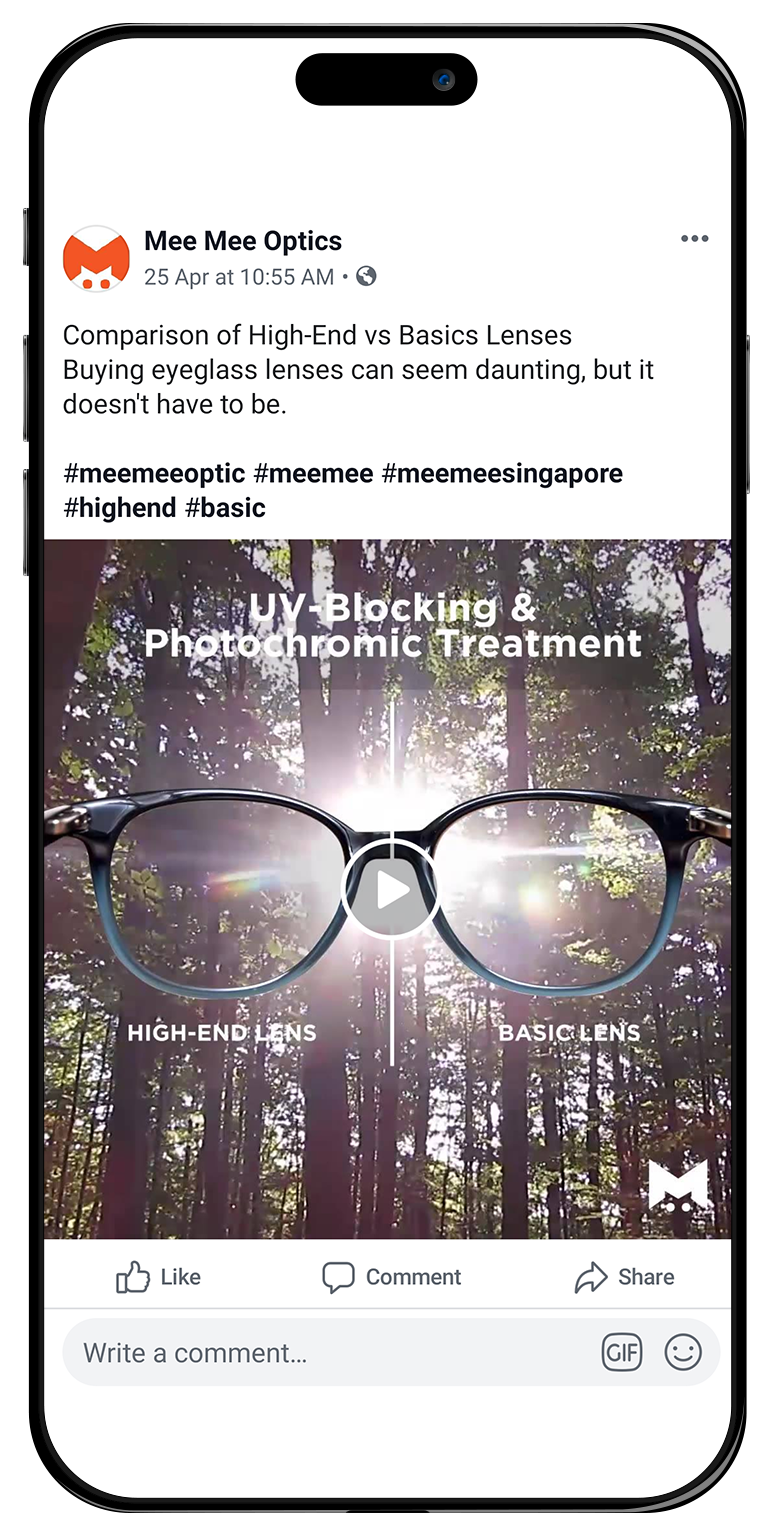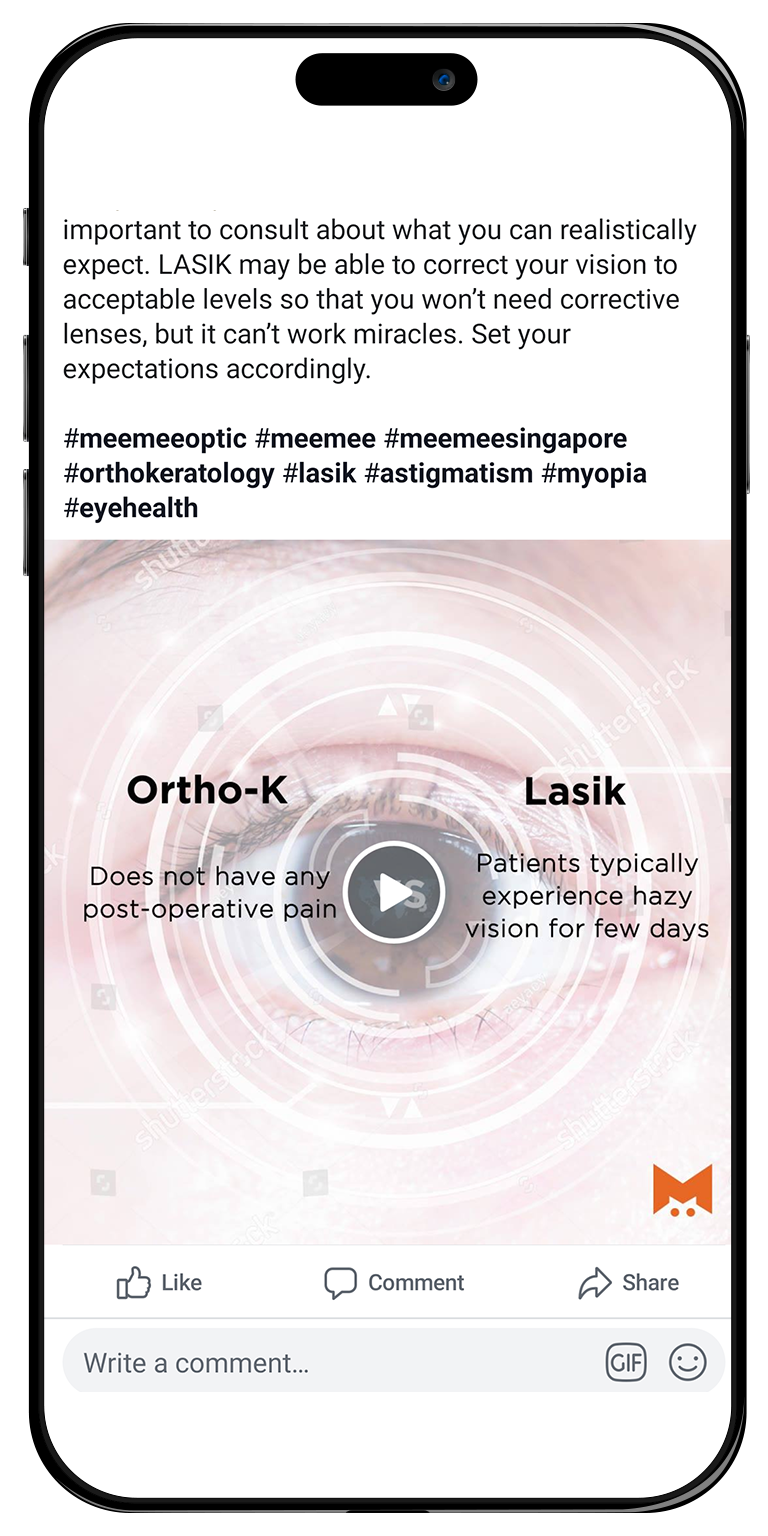 By harnessing the power of digital platforms, we've helped Mee Mee Optics bridge the generational gap and rejuvenate their brand for modern consumers. Through creative content and strategic online management, we've not only breathed new life into their social presence but also set the stage for a future where Mee Mee Optics continues to provide quality eye healthcare to all, irrespective of age.