Navigating the E-Commerce Evolution
Wiz Werx collaborated with Resurgence Asia to embark on a multifaceted project aimed at enhancing their online presence and brand identity. The primary objective involved the development of a robust e-commerce platform, ensuring users could seamlessly browse a diverse product range and securely make purchases through integrated PayPal functionality.
Expertise
Design, Digital Marketing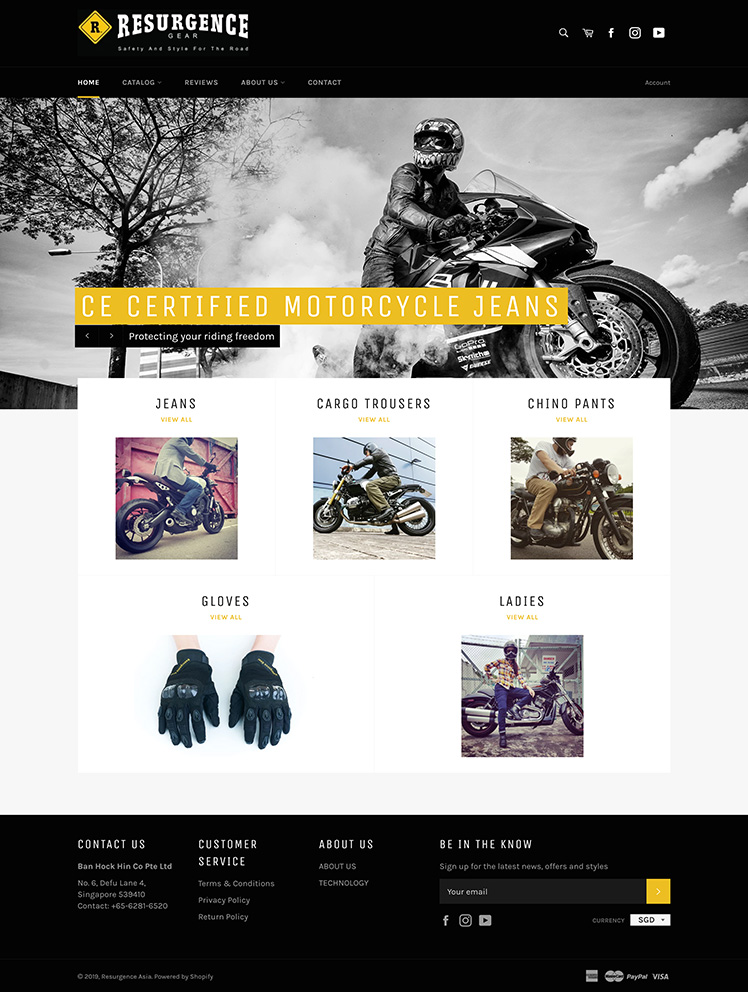 Beyond digital transformation, we meticulously crafted a refreshed brand guide for Resurgence Gear Asia, aligning their visual identity with their mission. The guide encompasses essential elements like the definition of Resurgence Asia's design principles to provide clear guidance on what embodies the brand, as well as the curation of a purposeful color palette.

Bold Simplicity
A return to clarity; removal of all extraneous noise and static around the Brand to find the bold, simple essence of Resurgence Gear.
Real Authenticity
We leverage all that is real, original and honest about the Brand. Staying authentic means periodically re examining people and culture to remain relevant.
The Power of Yellow
At every touchpoint, we will leverage the power of Resurgence Gear Yellow and ensure its consistency around the world. We will integrate the thread of yellow into everything we do.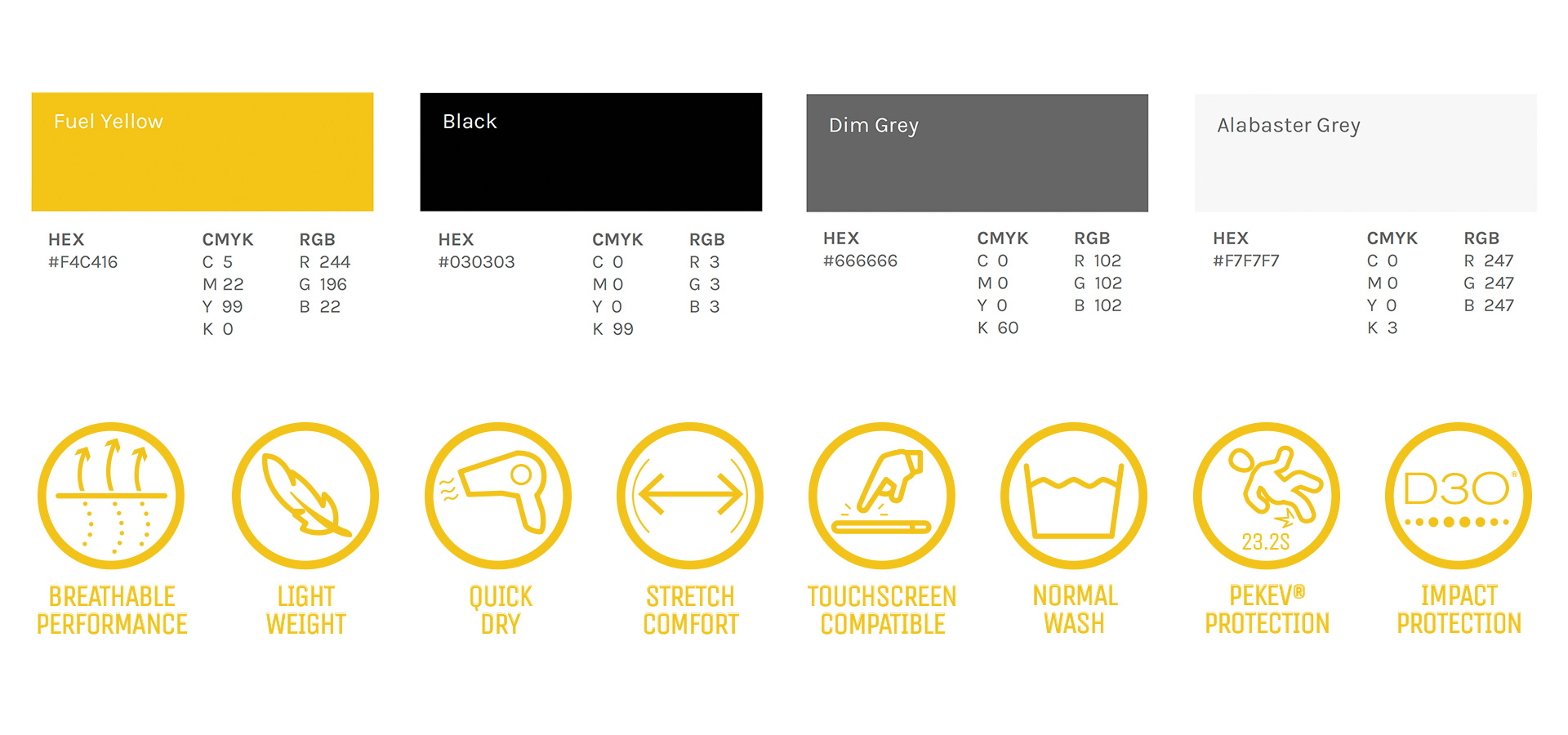 Fuel Yellow embodies safety, representing the brand's commitment to providing secure and reliable solutions. Black conveys sophistication and strength. These colors were thoughtfully selected to create a unified visual identity that communicate the brand's core values and messages.
We designed a versatile and cohesive icon set that reflected the features of Resurgence Gear apparel. These icons served as visual aids across various touchpoints, simplifying communication and reinforcing the brand's identity.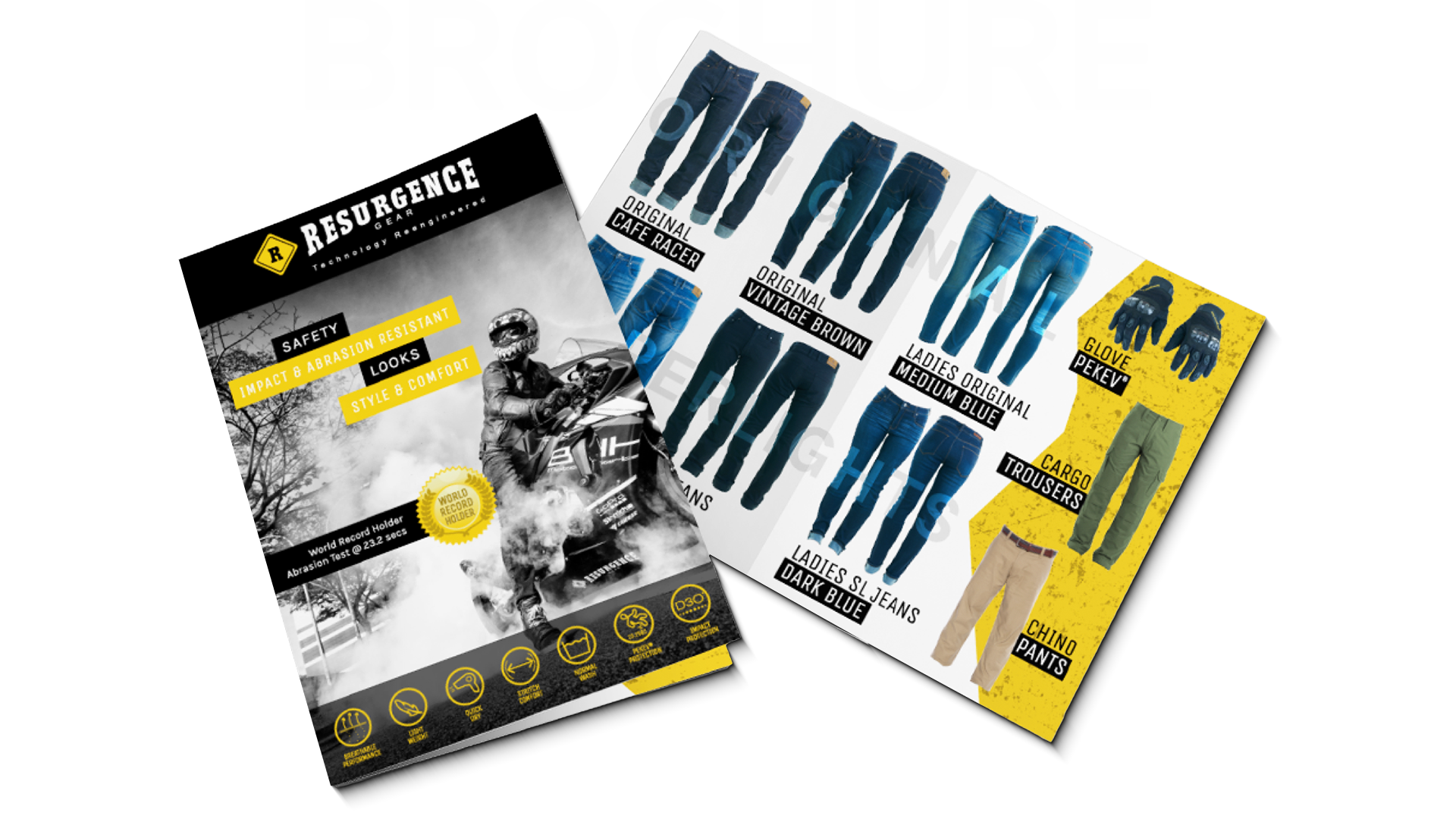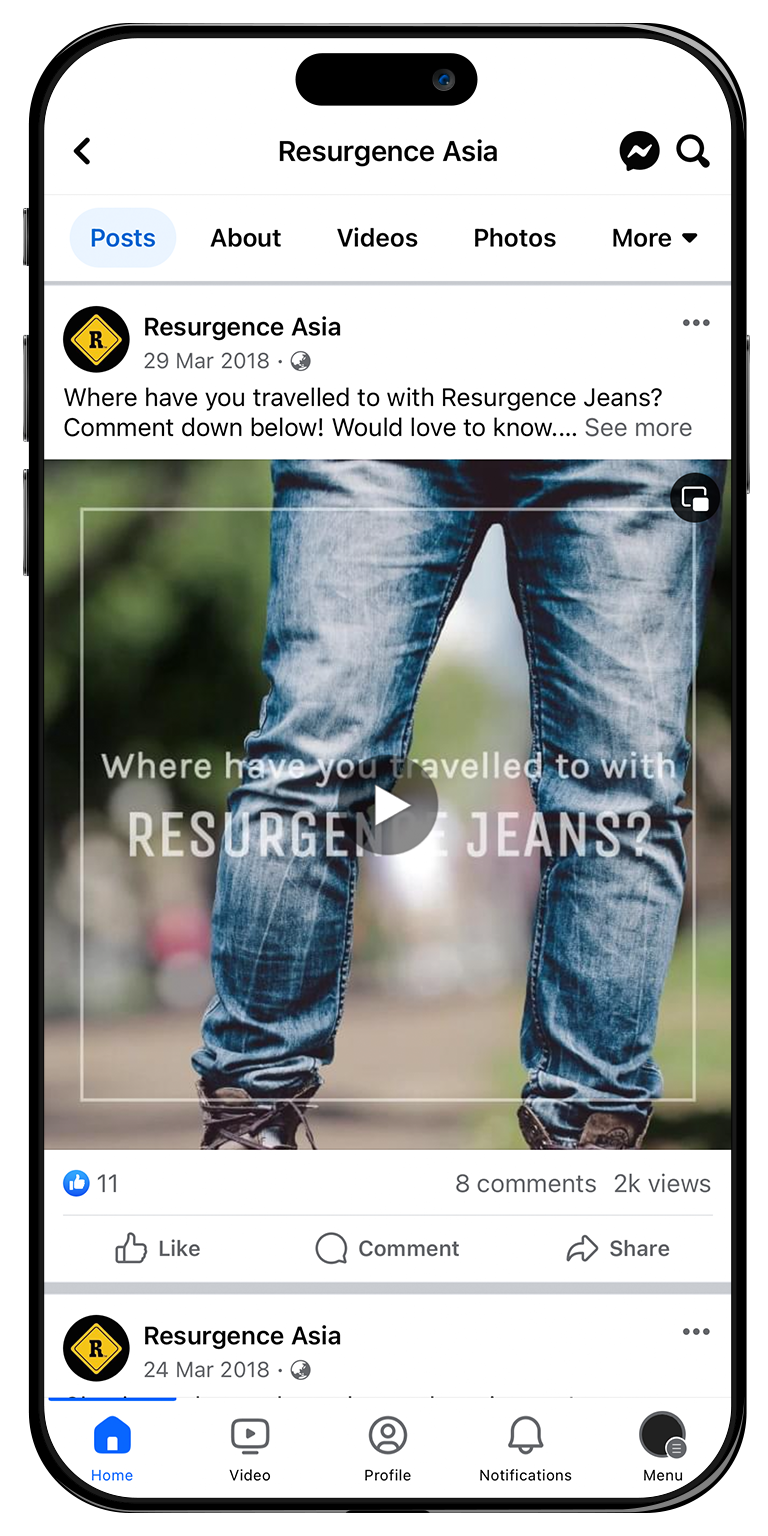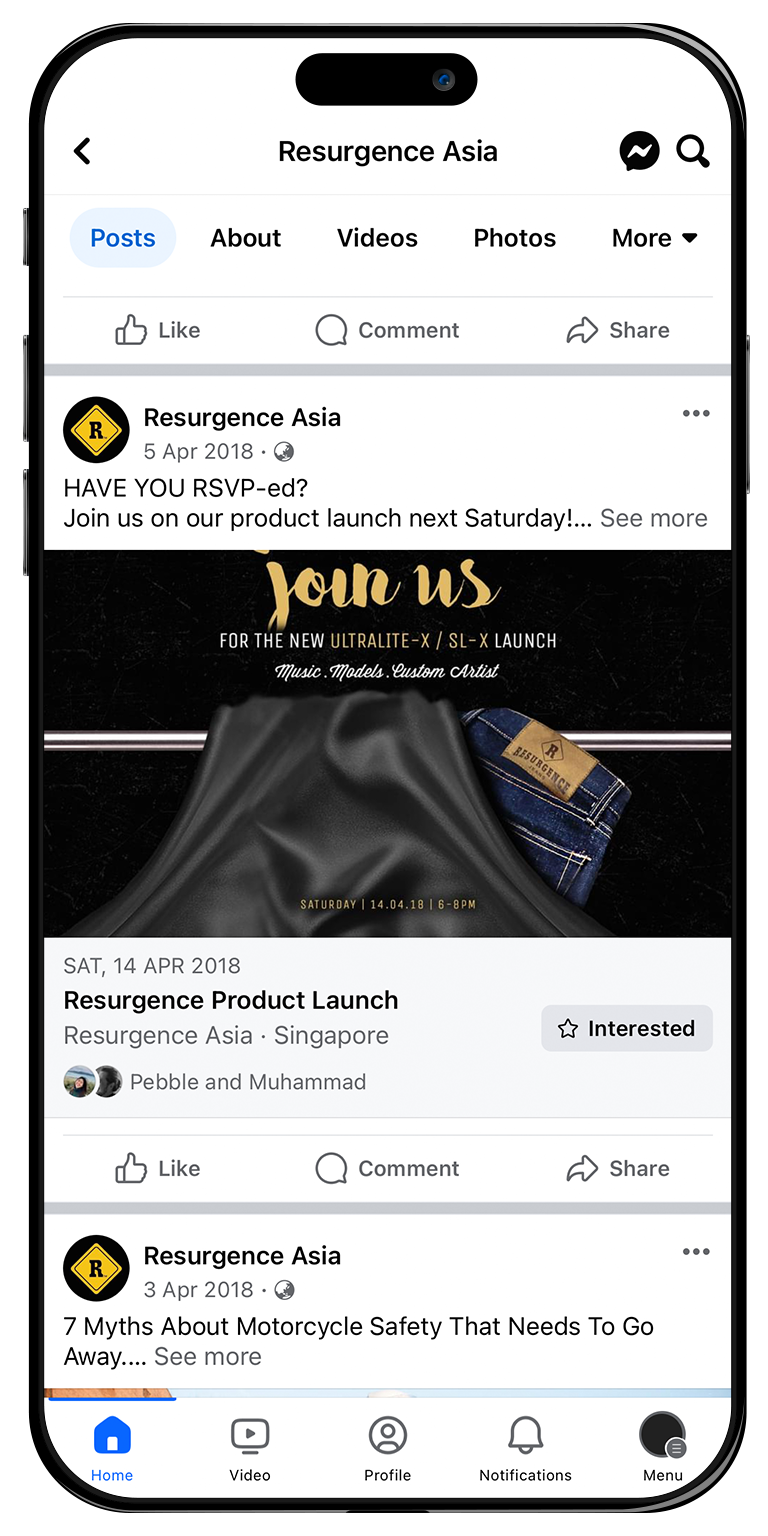 Throughout this project, our collaboration extended beyond digital boundaries. In addition to developing their e-commerce website and designing a refreshed brand guide, our team took charge of their social media content management, where we actively educated the audience about Resurgence Gear Asia's products and raised brand awareness. Furthermore, we lent our creative expertise to the print world, designing impactful brochures and product catalogs. It's been an enriching journey, fueling Resurgence Gear Asia's presence in both the digital and physical realms.