Crafting great online presence
A modern online presence, efficiently showcasing the services and projects.
JAG Engineering is a Singapore-based Mechanical & Electrical Engineering Company seeking a full website revamp to showcase their services and successful projects. Established in 2008, they cater to designers of large offices, laboratories, retail, and F&B chains.
Our team completed a comprehensive overhaul, highlighting diverse offerings and notable projects. Enhanced navigation allows visitors to easily explore JAG Engineering's capabilities and achievements.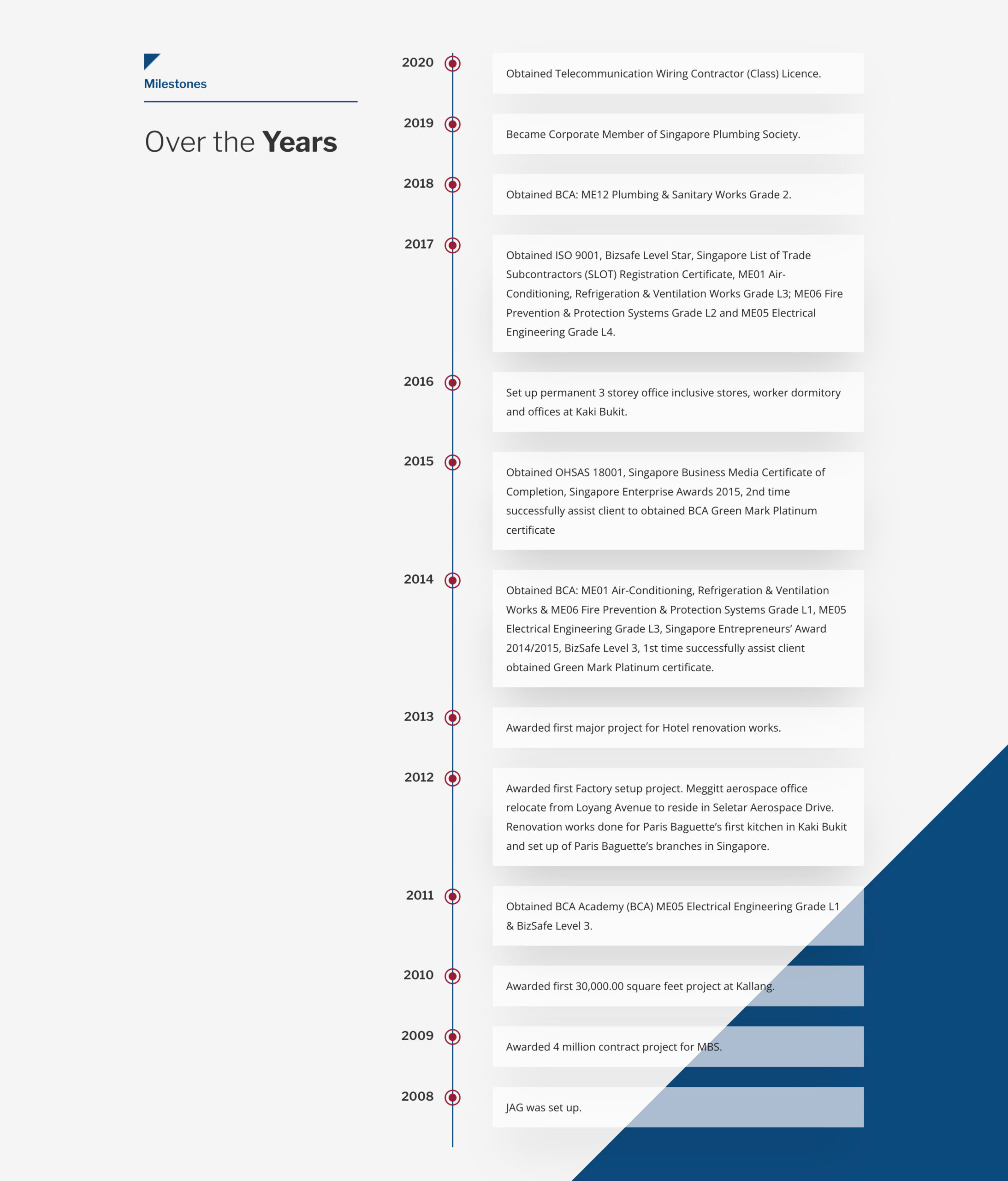 The vertical timeline in the milestone section has been thoughtfully designed to provide a clear representation of JAG's journey and achievements. Its responsive design ensures seamless adaptation across various devices, from desktops to smartphones.
By presenting the milestones in a vertical format, we invite visitors to explor JAG's story in a structured and chronological manner. It serves not only as a showcase of the brand's progress, also their commitment and dedication to continous improvement.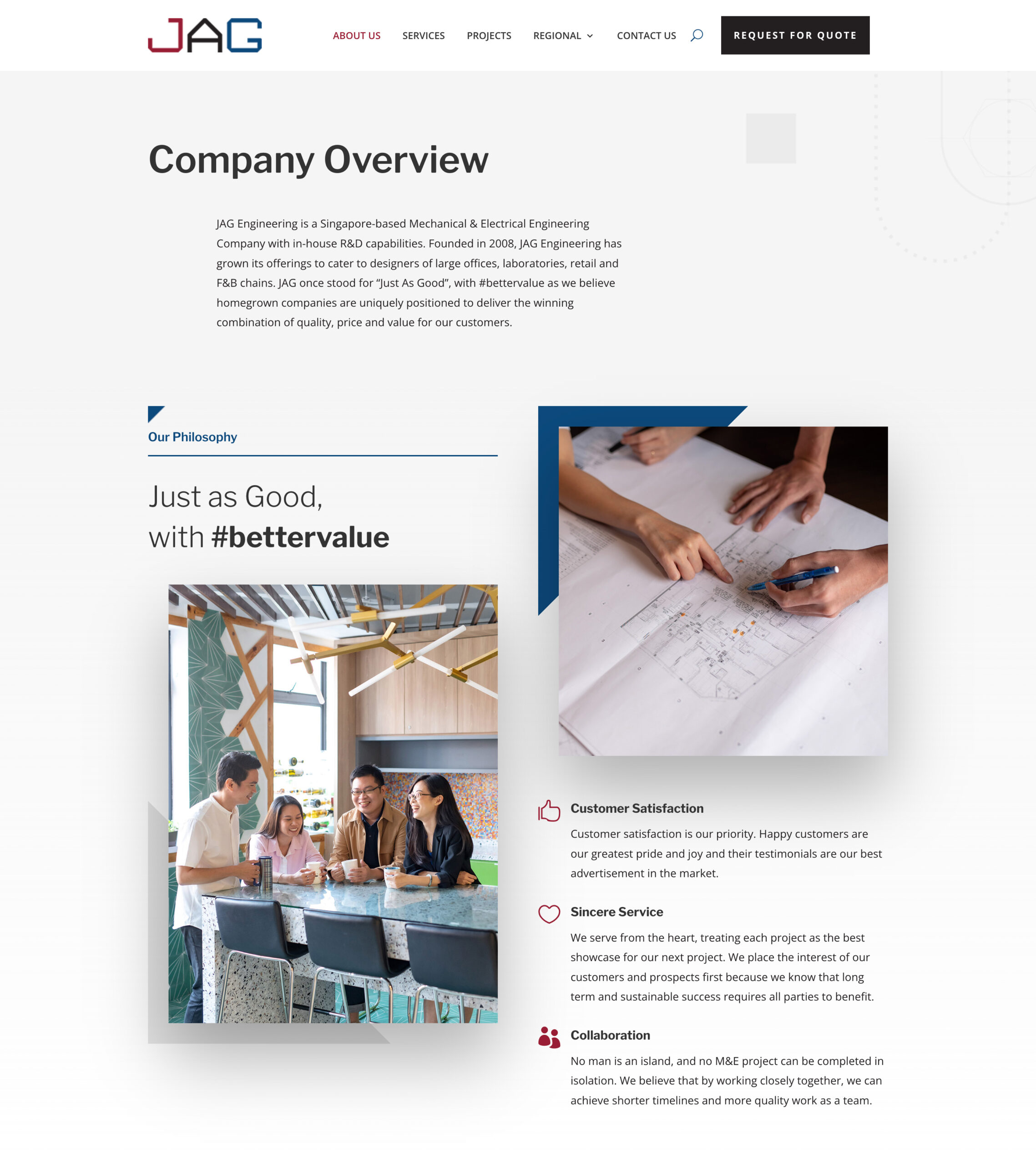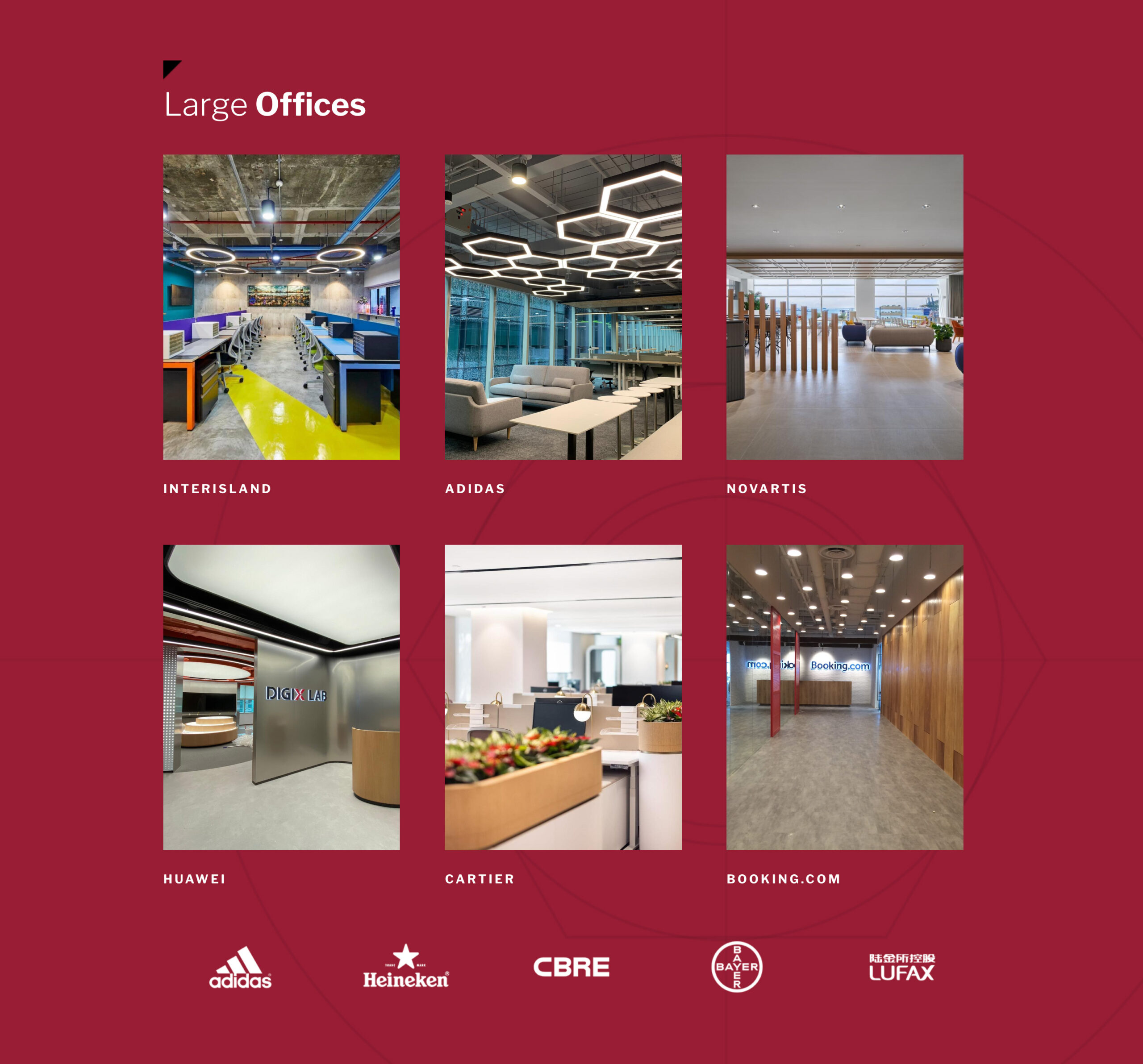 Showcasing JAG's diverse range of work in a visually appealing and organized manner, having each cateogry its own dedicated section allows for a clear presentation of projects related to that category, enabling visitors to explore specific areas of our expertise easily.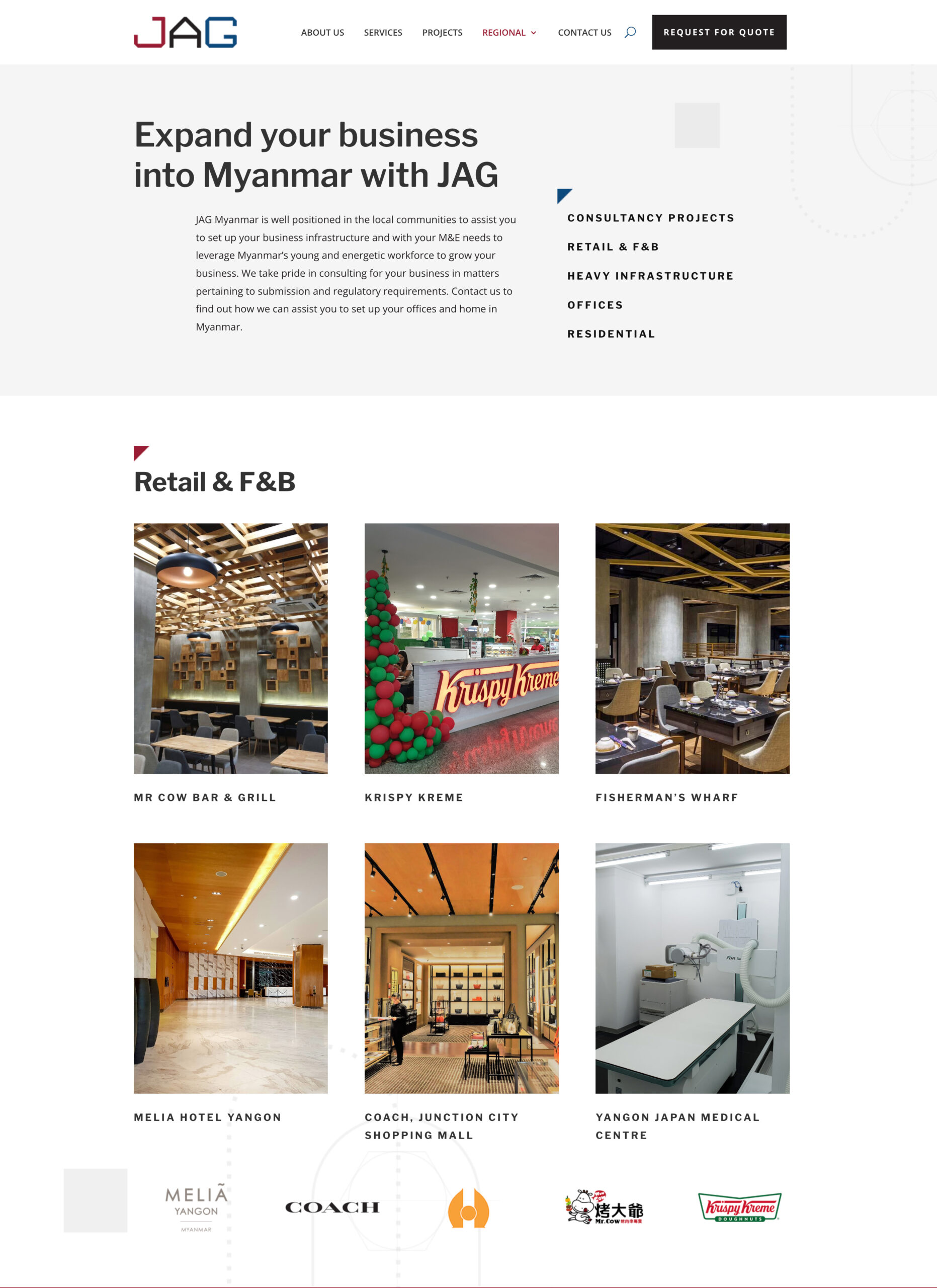 The grid layout allows visitors to quickly grasp the breadth and depth of the brand's capabilities. The uniformity of the grid ensures a cohesive and professional look, enhancing the overall user experience.
The logo carousel, situated strategically, acts as a trust signal, showcasing the organizations the brand had the privilege to collaborate with.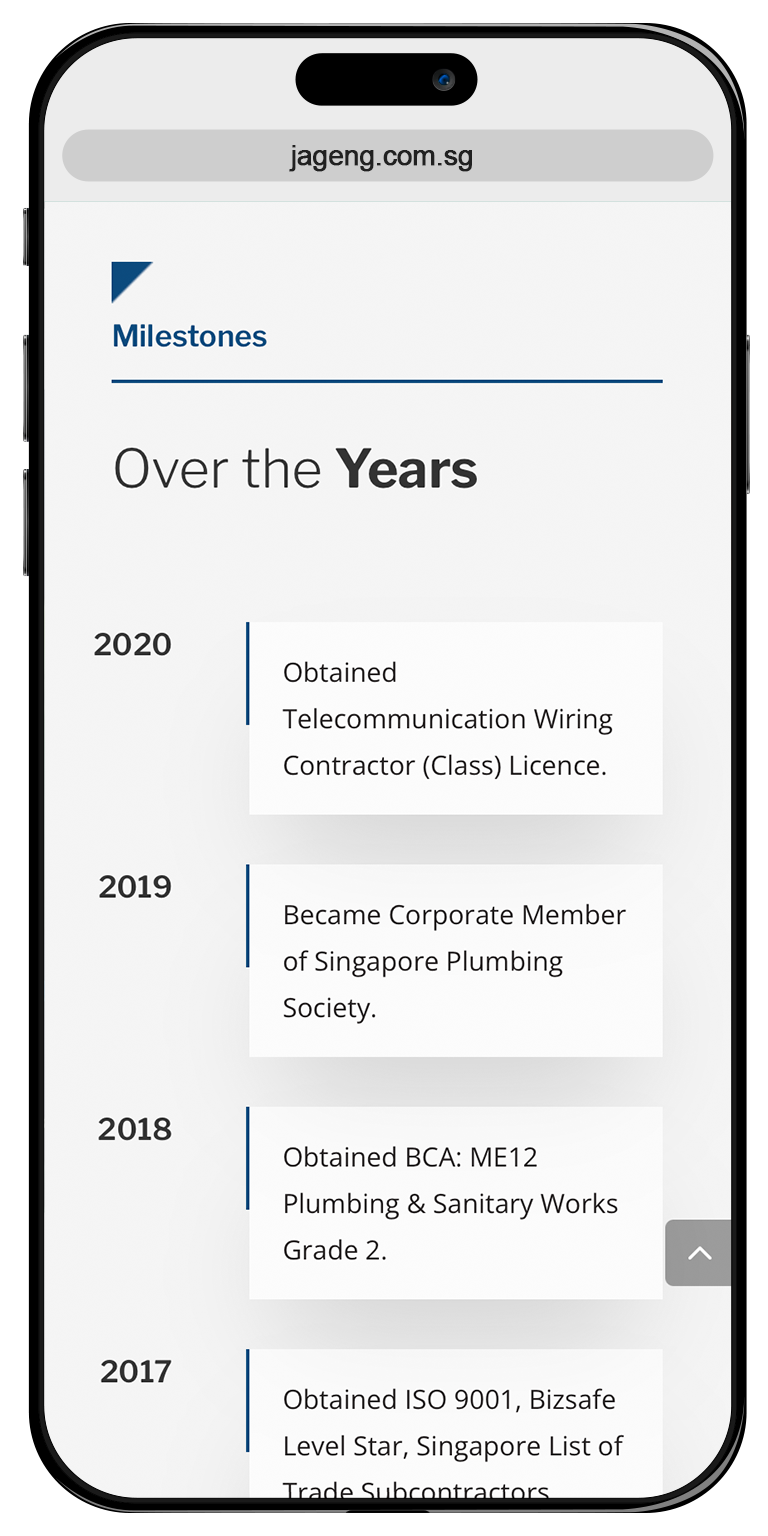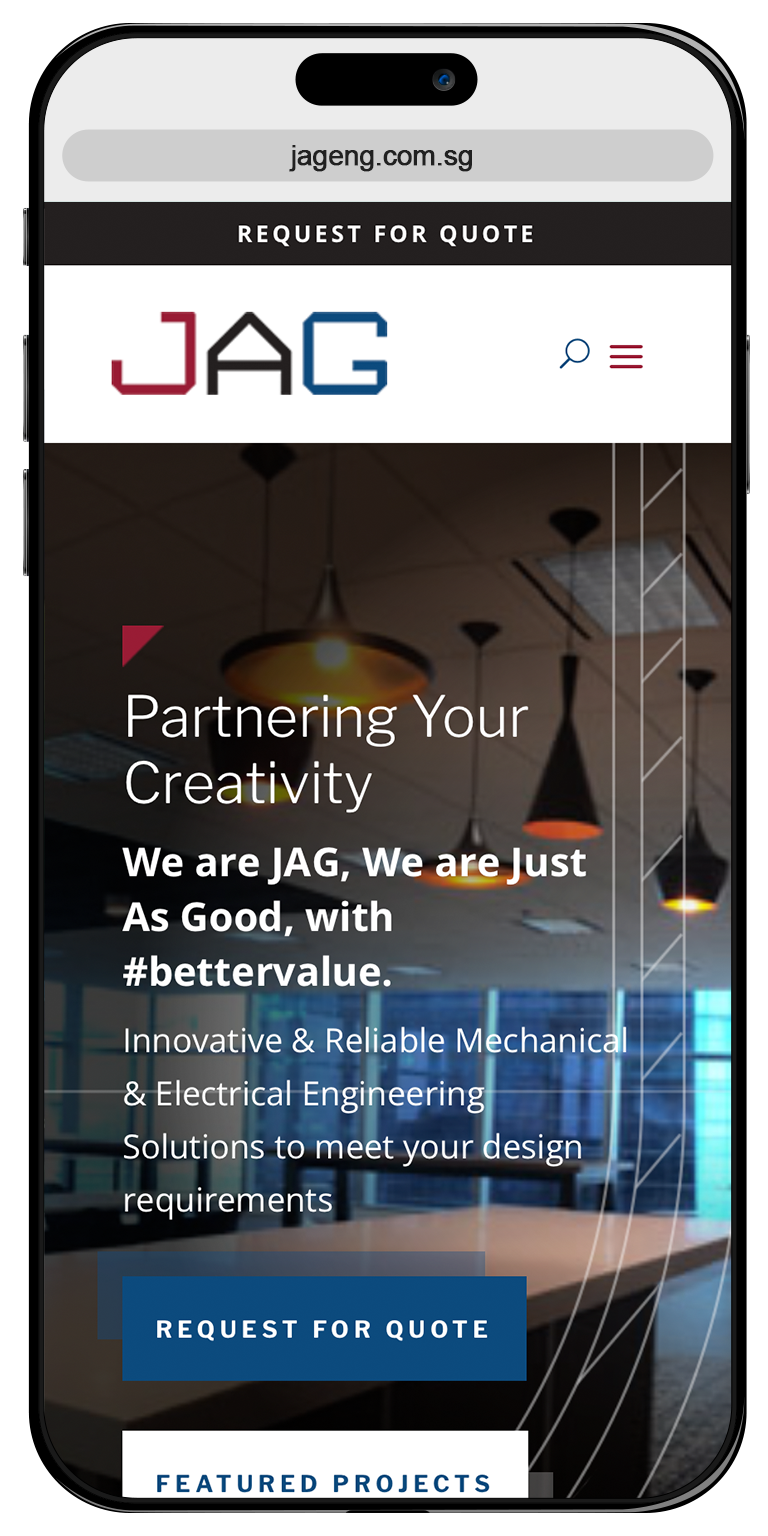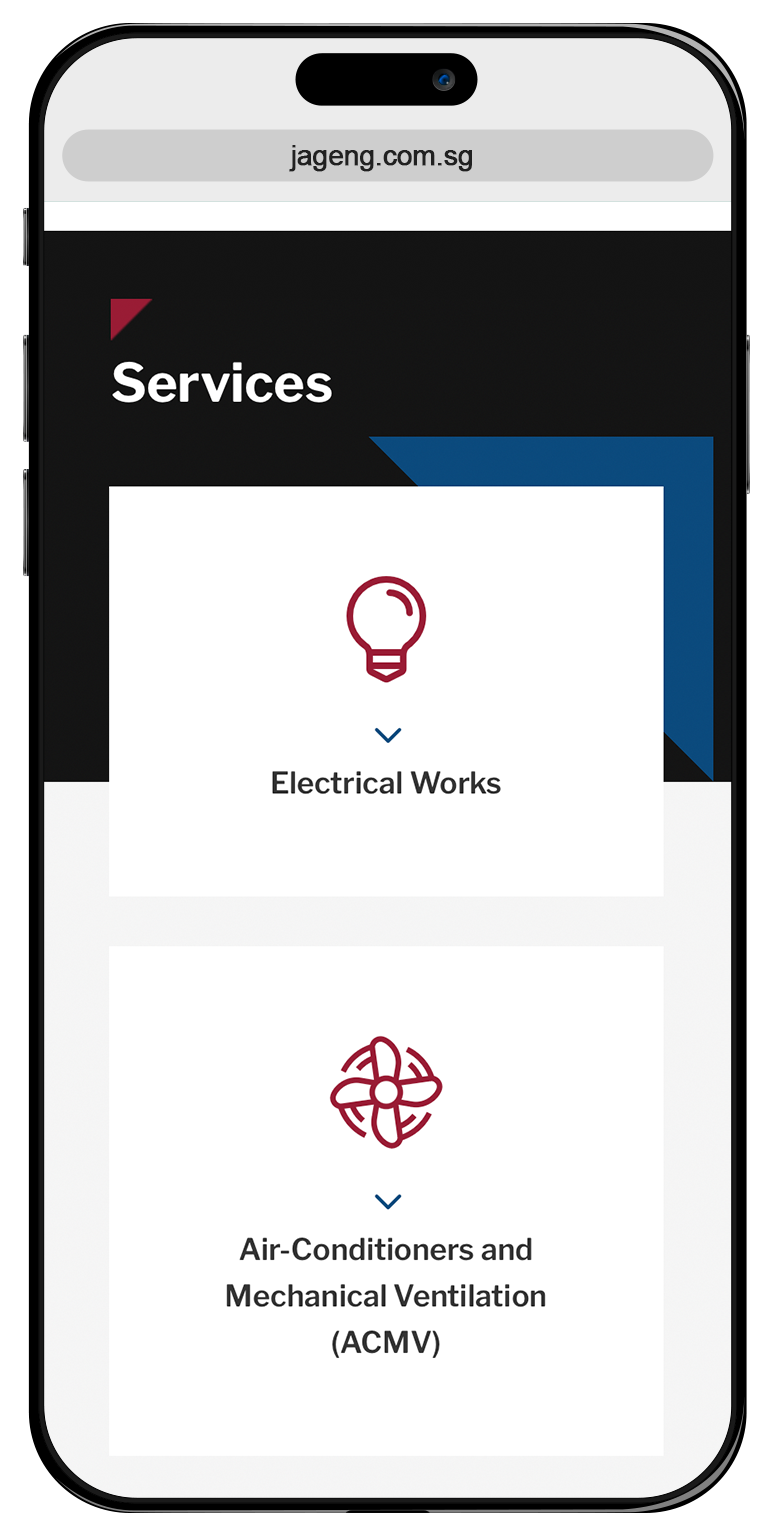 The website revamp has greatly enhanced their online presence, positioning them as a leader in their industry and attracting new opportunities for growth and collaboration.