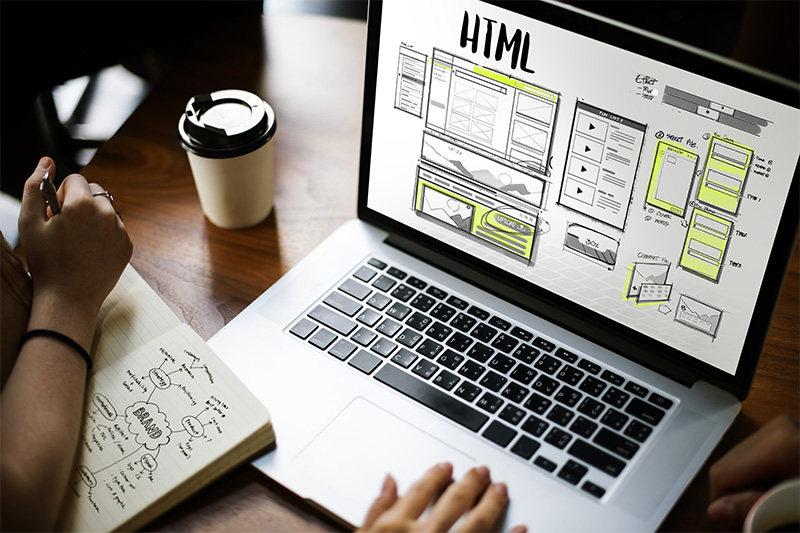 Your Website's Intrinsic Elements
So maybe you have a website, or perhaps you're looking at getting your website off the ground – what are your objectives? It's important to figure out how your website will communicate with users – it can make and break your business, and effective communications are becoming more integral in the way companies reach out to their customers online.
Look & Feel – Combining Usability With Effective Creative Design
Your website needs to be more than just text. A visually appealing website will draw more customers. So it's essential your website is professional and polished – remember the first impression lasts.
With more than a billion websites floating around, an effective website will create a positive impression and keep your visitors engaged for longer.
Be consistent. When the website has a consistent look and feels and functions similarly your audience's usability increases. Think Apple, and how consistent its brand is across the different media.
Not only will your audience navigate faster with a consistent design, but a consistent website will also eliminate confusion. Design decisions will be easier and faster, less time and money will be wasted on arguing.
Effective Content
Visitors are at your website looking for information, so your content needs to make sense to your audience. It has to be informative and relevant to your visitors, and you can use this opportunity to showcase the best products or services your company is engaged in.
Taking into your account your audience is intrinsic in tailoring effective content that your audience will find interesting, fresh and relevant. All your content also has to be easily indexed by search engines. And by combining SEO techniques with your content will mean better user experience and navigation.
Combining your content with good SEO practices will make your content compelling, easy to find and useful to your audiences.
What About Functionality
While we have been talking about the way the website should look and feel, and what content should reside in it, the website's functionality is equally important.
Your website is in many ways your "face", and you ought to make sure all the different areas are working fine. Contact forms that don't work, broken links will leave your visitors with a bad impression and that's the last thing you want. Make sure your content is free from grammar mistakes, and have your facts and figures double-checked.
If errors on your printed materials are considered a no-no, similarly every aspect of your website needs to be filtered for errors.
Getting Your Website SEO-ed (Search Engine Optimization)
Wading into SEO guidelines can sometimes feel like jumping into a shark-infested pool, but following some simple rules can provide far-reaching results.
Including well-written content with your business keywords and phrases; making sure your pages are not cluttered with tables and scripts; making links effective tools in disseminating the right information. SEO best practices are way too broad to be covered in several paragraphs – you will have a better grasp by reading up our SEO page.
While these points will give you some food for thought, they should get you pointed in the right direction. You could have a look at our work to have a better idea of Wiz Werx services. Or you could drop us a note or a call and we would be happy to answer your questions.