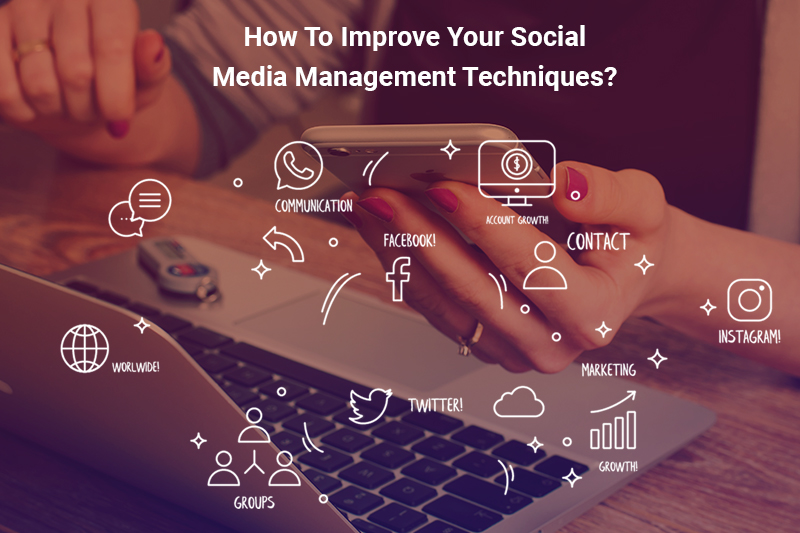 How to Improve Your Social Media Management Techniques?
Social media marketing is a consistently changing industry. We see new upgradations on a regular basis. It is a method of creating, scheduling, analyzing and engaging with posts on social media platforms. Small businesses get the most benefits of boosted social media presence. Some ways improve your social media management are
Automation
It increases efficiency taking less time to do something and eases hassle by scheduling posts. Now, no need to worry about remembering, it will be posted without intrusion. Automation's efficiency mostly depends upon responsiveness, repeatability, and reliability of the tool. It directly impacts the effect of marketing strategy. Consistency is an important factor to win the reliable trust of our clients.
Immortal content
No matter in which frame the industry is today, or maybe it will definitely change tomorrow. Go with the everlasting content that will always be relevant to both content marketing and social media marketing for the audiences. A content becomes useless if doesn't get posted at the right time.
No need to cover every platform
Every social platform has a hiked time of audience insight, the content should be posted in that time interval, neither later nor before. Choose the platform for marketing carefully, if your audience is not on that platform, you can ignore it. Track the stats to choose wisely a platform for getting the best return on promotion.
In conclusion, there is no single social media marketing strategy to resolve all the issues. Using an effective social media management tool enhancement and administration becomes effective and efficient.