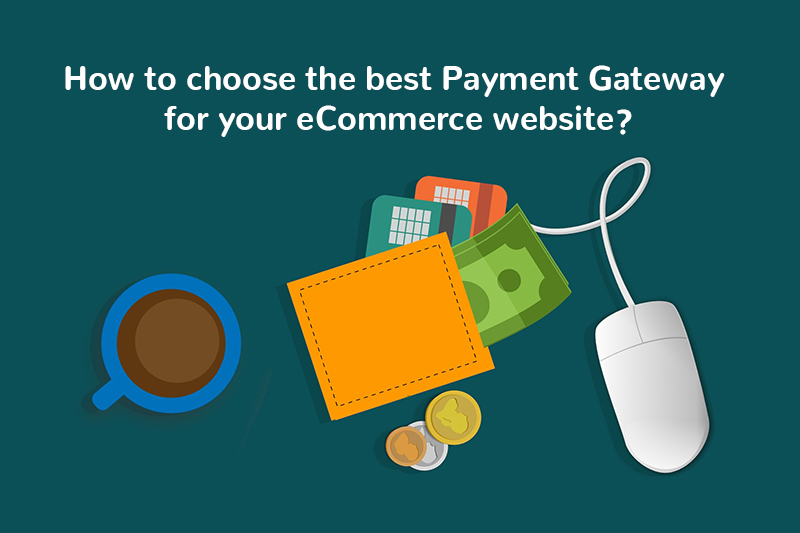 How to Choose the Best Payment Gateway for Your Ecommerce Website?
There are choices available for quality payment gateways businesses are patching with to get online payment transaction done. These options make the job of an entrepreneur challenging to choose the one for their business. Because the best payment gateway for a particular business be contingent to the business needs and services.
A payment gateway develops a communication channel for transfer of information between payment portals such as a website or a mobile app and the procuring bank or front-end processor. This is a third party service that systemizes the transaction between the buyer and the merchant. These gates provides authentication for credit card payments, net banking and other electronic payments for online merchants to get soother and secure transactions.
Tips on How to Choose:
It is hard to get precision in selecting the suitable payment gateway for a company. There are quite elevated payment fees for renowned gateways such as PayU Money, PayPal or Skrill. The cost cannot decide it, it depends on the requirements. Ecommerce website developing company can recommend the best for a business upon understanding your needs and requirements.
Setup fee or Transaction Charge
In particular, set-up charges are paid annually and a start-up should tend to strengthen its company before spending. Instead, a new business can choose a service that does not charge setup fees, but their transaction fees may be quite higher, As for a start-up, it would be easier to go with a portal that does not pay the original setup fee.
Automatic Billing Support
Depending on individual businesses if it provides subscription plan or a service that a customer might require at regular basis. Thus, choose a payment gateway which permits automatic payments of repetition plans such as PayPal for instance, especially for such services
Purchasing Funnel
It the path every customer crosses while doing payment. So make sure customer gets to the confirmation page without much complexity. Hence, customer will drop out if it takes too many steps.
Hosted payment gateways don't provide much authority though integrated payment gateway offers more flexibility like one-page checkout or multi-page checkout or customization of the page look and feel