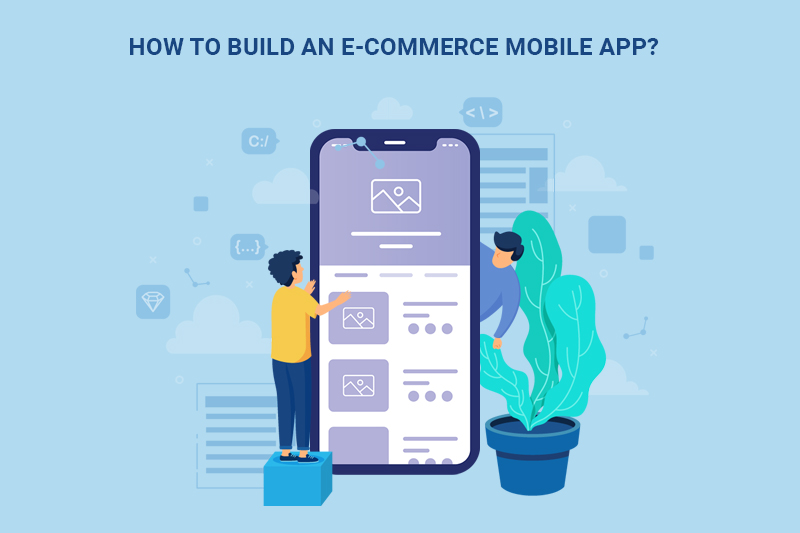 How to Build An E-commerce Mobile App?
There are vast technology upgradations evolving these days which can and had adorably impacted businesses. By the rate eCommerce apps are fetching customer base of door-step buying is an unhidden reality. Most of the start-up, a new age abbreviation for business, are majorly hooked on mobile apps. Because of the many obvious benefits, eCommerce apps are up-and-coming.
E-commerce app is becoming the peak competitive market. The success of an eCommerce mobile app is reliant on numerous vital features and product range app conducts. Such mobile apps are developed to boost business growth and to deliver an amazing shopping experience. Overall, every eCommerce mobile apps are quite similar in features. What makes the difference is branding and a unique selling proposition (USP).
Outlook on how to develop an eCommerce app
Pre-analysis: Before developing an eCommerce app doing marketing analysis from the buyer end of the audience the products are for, helps to identify the targeted audience, their expectations.
Competition analysis: Knowing all the competitors involved in the market in and out from basic details to the functioning process, customer approach methodologies and everything helps in planning for themselves.
Technology to use: Both above tends as leads to rectify budget and mark checklist involving inventory information, choosing CMS, framework, database, and languages for front-end & back-end coding of the app. Also, decide platform for the app i.e. where the audience majorly belong to, either Android or iOS or both.
UI & UX Design: An attractive design defines much about the success of an app. User experience is the foremost impression of an app on the customer, it needs to be admirable. An app's logo and layout are important features to work on.
Entity Image Quality: Customer sees the image of the product before buying it, so its quality matters the most that should be of high resolution. To facilitate zoom in feature for the customer to have a closer look at the product.
This sequential process of developing an eCommerce mobile app starts from analyzing to be a targeted audience and the products for them. Next step is to develop the front-end and the back-end code, choosing the CMS, database, and framework. Analyzing the cost of developing is very important before you actually start developing it.