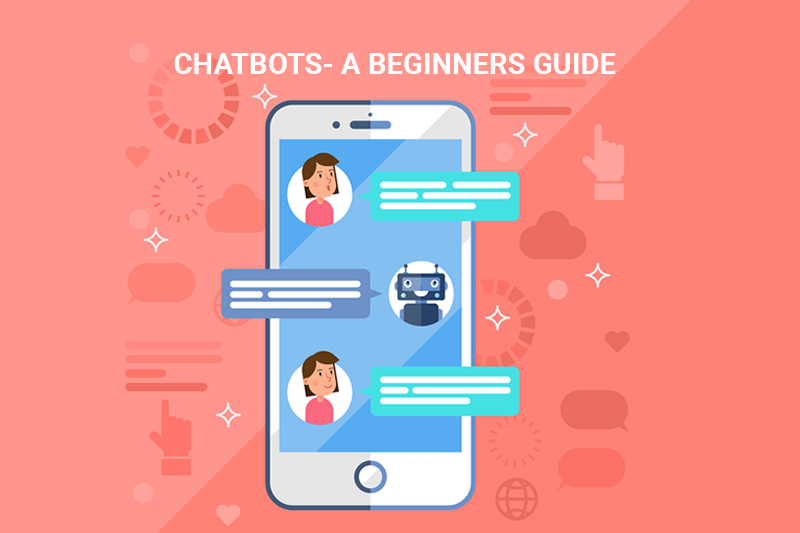 Chatbots – A Beginners Guide
What is Chatbot?
A Chatbot is an artificial intelligence technology service which conducts communication via auditory or textual methods. These pioneering bots are promisingly taking digital marketing to next levels up. They are becoming vitally important for huge industries as they help in case of automated & intelligent response to website visitors.
Chatbots are growing, they are way more intelligent and adept today for performing several tasks. There are several reasons why a business needs chatbots such as dealing with routine tasks and multiple requests from simultaneous users. The noticeable users' request processing speed with chatbots, develops loyalty factor in customers. It can used for different platforms like social media chatbots (Facebook chatbot & Twitter chatbot) or website chatbots.
Benefits of using Chatbots in businesses
Saves Time and Money – Using it on websites, saves time as they can provide frequent, automated answers to general basic questions and save customers' waiting time which would rather might to get a day longer response. Also, it cheaper on long term basis in comparison to hiring more worker for the same process.
Customer Base Evolution – The business chatbots are leading the evolution of conversational marketing for the reason that they are capable of making more engagements with the customers, since they work 24/7. Chatbots tool, can be future productive investment, supplants many of the steps in standard buying process, resultant increases in sales rate.
Customer support and satisfaction- Possibility of error in process handling by humans gets reduced. They have complete access to know when a visitor opened a sales mail and when visited a landing page. Chatbots are also helpful for sales and marketing team for prompting conversation with prospects on their terms and conditions.
Due to chatbots customers visiting the after or before working hours also get replies instantly. Chatbots don't necessarily include all kind of interactions, it majorly comes in the service after working hours for scheduling sales meetings and other benefits. So that the businesses can provide 24/7 response time to website visitors.